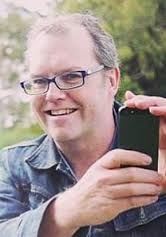 We're trying to set a new standard for bonus content and quality.
Pittsburgh, Pennsylvania (PRWEB) August 27, 2013
Bonuses for marketed content online are a new feature on the BrianHanson.com website. This company is now offering $5000 Digital Publishing Blueprint bonuses at http://brianhanson.com/digital-publishing-blueprint-bonuses.
This high value offer is now provided to enrollees of the Ed Dale Magcast training now offered online. This bonus package represents the largest offer ever for this marketing company online.
"We're trying to set a new standard for bonus content and quality," said Brian Hanson, owner of the BrianHanson.com company.
Digital magazine publishing is now a simple way that businesses and entrepreneurs are using to gather hundreds of thousands of new customers using simple tools online. Ed Dale is the training instructor for the new course content offered online attached with the bonuses provided.
"The same information that I use to promote over 300 of my companies online is now offered as a bonus to course enrollees," Hanson added. The $5000 in bonus content is unique and not shared PLR content that can be frequently found promoted by some companies.
Access to these bonuses is set to remain in effect until the actual close of enrollment for the Ed Dale training now promoted. Additional bonus details can be accessed from the Brian Hanson website. A newsletter and private coaching services are now part of the online services.
A new resources section has been added this month as a companion to the reviews and bonuses that are currently listed on the company website. These resources can be accessed by any Internet connected device and are one source of complementary content offered for marketing assistance online.
About BrianHanson.com
The BrianHanson.com company currently owns more than 300 website properties that are marketed daily on the Internet in a variety of industries. This company has opened up its training materials online that are accessed by small business owners, entrepreneurs and other marketers in hopes of earning more revenue online. The BrianHanson.com company now reviews top training systems created by respected business owners online. These reviews are now paired with unique bonuses that expand upon all information included in the training systems offered for enrollment.