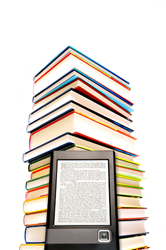 Digital Publishing gives any business an exciting platform to express the vision of their brand across any digital venue that engages consumers.
Calgary, AB (PRWEB) March 20, 2014
Gratitude Consulting Group Inc. is now offering digital publishing to grow their customers digital footprint. Companies use digital publishing for a multitude of reasons, using a range of devices, and it all boils down to getting the company's message out to an audience. The Gratitude Consulting team focus on a client's business mission, and incorporates it into a digital platform that can be distributed internally and/or externally. The self-publishing revolution has created an explosion of information, and companies are taking full advantage.
The intent of using digital publishing for a business is to expand the authority and expertise of a product or idea. Gratitude Consulting, founded by Sherri Beauchamp, has created a successful marketing team that brings originality and innovation to every client's project. They collaborate with you to devise a marketing strategy to share your message with your customers on a larger platform. This can sometimes also create an additional stream of income and will often increase leads to your business. The Gratitude Group encourages companies to use everyday situations to build a connection between their business and its customers using real people, who share real stories.
Writing information to be leveraged with digital devices, like smartphones and tablets, can be designed to dispense internally for employee education or communication, and externally for customer's knowledge. Businesses can make a big impact using digital publishing to teach and/or entertain customers. Gratitude Consulting believes that "[t]he incredible rate at which people are consuming information on mobile devices is growing exponentially with no signs of slow[ing] down."
A company can use digital media in the form of an online catalog, lookbook, brochure, magazine, or interactive publication designed and powered by the convenience of today's social and digital media. This gives any business an exciting platform to express the vision of their brand across any digital venue that engages consumers. Digital publishing is creating a brave new world for enterprising companies who take advantage of the opportunity.
Hayden Richards from Intelligent HQ says that, "[y]our company, or any business is a media company people. Yes we know most companies aren't set-up to be content producers. But, what we forget to really talk about is that it's not all about the content. It's about the fact that every company is now a media company and media companies are driven – partially – by the content they publish." Leveraging digital publishing is one of the fastest ways to increase a company's digital footprint and bring their expertise and product authority to the next level. Gratitude Consulting Group thrives on helping companies discover and design aspects of their business content that can be used in powerful ways to advance the company's market presence.
About Gratitude Consulting Group:
Operating out of Calgary and Edmonton, Gratitude Consulting Group INC started after Sherri Beauchamp (Founder) had a vision of impacting and inspiring businesses and experts not only to leverage their expertise to change people's lives but to actually make an impact on the world. Their focus as a group is to bring all of the available moving parts to a business and leverage them in a way that's unique to their specific goals and helps spread the company's message to the people who need it the most.
Related News:

Related Search Phrases:
[Consulting Services] [Gratitude Consulting Group] [Google Trending] [Breaking News] [Business Consulting] [Small Business Consulting] [Reputation Marketing] [Digital Publishing]
Related Hashtags:
#Consulting #GoogleTrending #BreakingNews #Marketing #Business #Reputation #Online #Brand #Gratitude #Happiness #Publishing #Digital
###
Gratitude Consulting Inc. is located in Calgary, AB T3K 4Z2 Canada. Sherri Beauchamp and her team can be contacted at GratitudeConsulting.com.
email: Info(at)GratitudeConsulting(dot)com phone (587) 333-0170 or toll-free: +1 (877) 773-0745