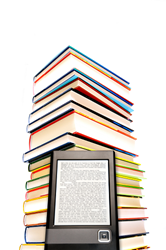 Now more than ever, companies need to thrive in the digital publishing area if they want their business to succeed.
Calgary, AB (PRWEB) July 14, 2014
Gratitude Consulting continues to thrive as a top-tier marketing consulting company with a specialty in digital publishing—an area that has shown tremendous potential this year. As a commencement to its growing success, the company is giving audiences a forum to gain practical advice within the publishing arena to better educate them on taking advantage of the numbers and the benefits of working with a marketing consultant.
"Digital publishing is extremely important this year," says Sherri Beauchamp, founder of Gratitude Consulting. "Now more than ever, companies need to thrive in the digital publishing area if they want their business to succeed."
Digital publishing is a vastly growing field, and the numbers and statistics can accurately illustrate this fact. Gratitude Consulting saw the opportunity in digital publishing and has been serving as a marketing consultant for businesses large and small since. In July 2010, Amazon announced that e-books outsold hardcover books on its site for the first time in history. By late 2011, e-books had surpassed both paperback and hardcover sales combined. The surge in digital publishing is largely due to growing technology that supports it: tablets, readers, smartphones and more.
Gratitude Consulting provides businesses with a much larger platform for getting their voices heard. The goal is carve out a foundation for brands and businesses to show current and prospective customers that they are experts in their field. Digital publishing gives them a proven platform to do so.
Gratitude Consulting happily promotes the benefits of working with a virtual marketing consultant. Using this method, many overhead costs are prevented, including office space, utilities, healthcare, etc. The company provides a free consultation, where they're briefly break down a marketing a plan that the business could most benefit from.
About Gratitude Consulting:
Gratitude Consulting Group INC started after founder Sherri Beauchamp had a vision of impacting and inspiring businesses and experts to not only to leverage their expertise and change people's lives, but to actually make an impact on the world. The company's focus is to bring all of the available moving parts to a business and leverage them in a way that's unique to their specific goals and helps spread the company's message to the people who need it the most. They are a virtual consulting company with highly skilled team members across North America and Europe.
Related Search Phrases:
[Digital Publishing] [Marketing Consultant] [Gratitude Consulting Group] [Breaking News] [Calgary Marketing News] [Alberta News] [Internet Marketing Company]
Related Hashtags:
#DigitalPublishing #MarketingConsultant #Consulting #Marketing #Publishing #Gratitude #Alberta #Calgary #BreakingNews #Reputation