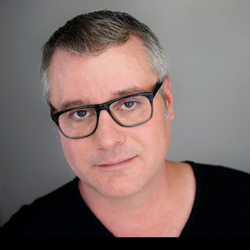 SAE's DJP program teaches students how to present their ideas coherently, which is the key to success in today's content driven marketplace. Our students will be ready for this challenge and prepared for opportunities.
Chicago, IL (PRWEB) October 02, 2014
SAE Institute Chicago Digital Journalism Consultant Michael Britt has been selected to be a Sony Associate Artisan of Imagery. Britt, who uses Sony cameras in his work, is one of 11 influential photographers in the United States to be chosen for the honor.
"As a Sony Associate Artisan, I'll be writing articles and producing video content about my experiences using Sony cameras," says Britt. "I've already written quite a bit about hybrid photography like Sony's because I'm an advocate of mirrorless camera systems."
Britt is an internationally recognized thought leader on the topics of digital photography and digital single-lens reflex (DSLR) filmmaking, and his many credentials include:

Creating the content for the printed guide for the Adobe Lightroom 1.0 photo editing and management software in 2007
Creating and hosting the Collision Conference (later re-branded as PhotoCine) in 2009 at the Los Angeles Film School
Acting as the Director of Education for Samy's Camera, the largest photography retailer on the West Coast (Britt's program serves thousands of students each year, with classrooms in each store and computer classrooms in four locations around the Los Angeles area)
Writing the book "PhotoCine: Filmmaking for Photographers", a college textbook about DSLR video, which has been released in 10 countries and translated into seven languages
Participating on the advisory boards of the photography departments at Santa Monica College (Santa Monica, CA) and Cypress College (Cypress, CA)
Presenting his photography exhibit "In Flux: Photographs of Historic Downtown Los Angeles" at the Gloria Delson Contemporary Arts Gallery, featuring works that were shot entirely on an iPhone and printed 23"x 23" on aluminum
Speaking at such prestigious industry gatherings as the International Los Angeles Photographic Art Exposition's PhotoLA and the Palm Springs Photo Festival
Teaching professional-grade workshops around the country for the American Photographic Artists (APA) and Photo District News (PDN)
Britt believes that SAE Chicago's Digital Journalism Diploma and Associates Degree Programs offer significant benefits for students that will increase their value to employers.
"I'm excited about our DJP program because it teaches students how to present their ideas coherently, which is the key to success in today's content driven marketplace," says Britt. "Today's newsrooms and media outlets insist that their employees have multiple skill sets for reporting and sharing content in a variety of disciplines and on many different platforms. SAE's DJP students will be ready for these challenges and prepared for these opportunities."
In terms of how SAE's Digital Journalism Program compares to the programs of other schools, Britt finds that SAE is better suited to adapt to the fast pace of technological change than many higher learning institutions.
"When you read about the problems that the big four-year journalism programs are facing, certain themes emerge - like tenured instructors who are only willing to teach what's worked in the past," says Britt. "SAE doesn't have the rigid culture of entrenched academia, so the school is starting with a clean slate with capable instructors who are eager to present a modern, useful, and practical agenda for their students."
About SAE:
SAE Institute provides aspiring creative media professionals with a foundation of practical theory and valuable hands-on training in their chosen areas of concentration. Under the guidance of our faculty, which is comprised of working industry professionals, students gain the essential experience they need for entry-level jobs in the entertainment business. Our students are supported in their job searches by SAE's international network of alumni, many of whom are leaders in the music, film, game arts, and live performance arenas. We offer programs in audio technology across our seven US campuses, along with a music business program at select locations, all fully accredited and focused on preparing students for employment when they graduate. Bachelor's Degree programs in Animation, Audio, Film, Game Art & Graphic Design are available at the two locations of Ex'pression College, which is owned and operated by SAE Institute Group, Inc. SAE Institute Group, Inc. is a part of Navitas LTD. Learn more at USA.sae.edu.
About Navitas:
Navitas is an Australian global education leader, providing pre-university and university programs, English language courses, migrant education and settlement services, creative media education, student recruitment, professional development, and corporate training services to more than 80,000 students across a network of over 100 colleges and campuses in 27 countries. Learn more at Navitas.com.