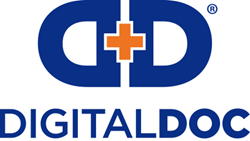 "Consumers want to enjoy the latest tech with the newest hardware and we are giving people access to the newest tech at a fraction of the cost." - Digital Doc President, Levi Dinkla
Glenview, IL (PRWEB) December 15, 2016
Digital Doc continues its rapid growth both corporately and at a franchise level thanks to the strong foundation and backing of its parent company, Highland Ventures Ltd. With over 900 retail locations and growing, Highland Ventures Ltd is a privately-held family business that has been in continuous operation since 1946 and owns six successful brands. Their long history and existing corporate infrastructure ensures each Digital Doc location has the support of an experienced company, one that provides the resources and tools needed to open and grow its business.
The ongoing support that Highland Ventures provided to each location helps to set them apart from many of the locally-owned repair shops in neighboring communities. Highland Ventures originally purchased Digital Doc when they only had 13 locations and has grown the repair enterprise to 43 in just a two-year period. Their plans involve continued growth of both the corporate and franchise system with 100 additional locations currently in development.
Digital Doc already has a competitive edge in the technology repair industry. While not only providing expert repair service, many locations offer refurbished electronic devices for purchase, at low-cost. For when buying new may not be an option, Digital Doc carries the largest local selection of certified pre-owned devices, from a variety of brands and models. Digital Doc's growing footprint ensures it be there to help fix them or offer an upgrade for the old one.
"Consumers want to enjoy the latest tech with the newest hardware and we are giving people access to the newest tech at a fraction of the cost," said Digital Doc President Levi Dinkla. 'Although the repair industry is largely made up of phones, tablets and computers, Digital Doc sees that opportunity expanding beyond those devices. The much hyped "internet of things," including connecting home appliances and central management sources insures that there will be many devices in need of repair in the near future.'
Commitment to customer service is at the core of Digital Doc's business model. Each location serves as a full-service, digital one-stop shop for all electronic devices. With their unique and thorough training program, technicians are fully equipped to deliver quality service and offer solutions that ensure their customers have working devices back in their hands fast. On-going training guarantees technicians are experts on the latest devices and their repair needs.
About Digital Doc
Digital Doc specializes in phone, tablet and computer repair and sales. Their trained specialists are ready to address any device issue and offer the most efficient service. In business since 2013, many Digital Doc locations are independently owned and operated. With multiple openings planned in the coming months, Digital Doc is rapidly expanding and looks forward to collaborating with potential small business owners and future device technicians. For more information about Digital Doc, visit http://www.digitaldoc.com.