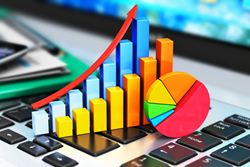 Since the digital marketing landscape is so diversified, we typically implement a customized strategy for our clients based on their needs, after discussing what the current strategy is and what the goals of the client are.
Fort Lauderdale, FL (PRWEB) March 16, 2016
Experience Advertising, Inc. is a leading Internet marketing agency launched by ecommerce industry veteran Evan Weber in 2007. It is celebrating its ninth anniversary in business. Experience Advertising, Inc. has worked with more than 200 online merchants and advertisers managing their digital advertising strategies. Evan Weber founded the agency upon leaving Dentalplans.com, where he was vice president of marketing and part owner for over five years.
In 2007, when Mr. Weber launched Experience Advertising, Inc., the focus of the agency was exclusively on managing affiliate marketing programs for companies with major affiliate networks in the United States. Weber stated, "We started out with a laser focus on growing and managing programs, which I strongly believed were in dire need of quality affiliate management. After a few years of honing our affiliate management processes and rising to the top of the industry, I realized that our clients required much more than really effective affiliate management; they needed comprehensive digital advertising management across multiple channels, such as pay-per-click search, SEO, social media, and conversion rate optimization. Thus, we started offering those services to our clients so they could benefit from my background and experience effectively managing those channels. I knew that we could deliver those services better and less costly than most agencies because of my background in digital marketing. Now when we speak to a client about working together, we find out what they do well and what needs more effective management. If they are currently working with a digital marketing agency, we audit their advertising platforms to see if we can do the job more effectively and discuss our taking over those responsibilities."
Over nine years, Experience Advertising, Inc. gradually has added additional outsourced agency services to its menu of offerings. Weber continued, "Potentially, depending on their needs, there are many channels we can optimize and manage effectively for our clients. We typically emphasize a return-on-investment (ROI) focused marketing strategy to grow revenue and sales across multiple online marketing channels, whichever makes the most sense and produces the best returns."
Experience Advertising offers this impressive list of outsourced agency services for its clients:

Affiliate Marketing Management
Customer Referral Program Management
Search Engine Marketing Management (SEO)
Website Conversion Rate Optimization (CRO)
Google AdWords and Bing Ads Management (SEM)
Local Search Engine Marketing Management
Social Network Page Management
Facebook Advertising Management
Twitter Advertising Management
B-to-B Advertising Management
Email Marketing Management
Data Management and Data Monetization
Customer Retention and Customer Loyalty Strategies
Digital Marketing Consulting
Social Media Marketing Consulting
Ecommerce Revenue Growth Consulting
Programmatic Media Buying
Native Advertising Management
Visitor Retargeting Management
Shopping Engine Feed Management
Mobile Advertising Management
Weber continued, "Since the digital marketing landscape is so diversified, we discuss a client's goals, then customize a strategy based upon their needs. This could represent one or several agency services occurring simultaneously. For some companies we might function as their entire online marketing department or else we are solely an outsourced service provider. Yet for others, we become their trusted consultant - their ace in the hole, so to speak - reducing their learning curve to achieving more rapid growth. Our principal focus is on increasing our client's traffic, revenue, and profits."
Experience Advertising, Inc. has established itself as the go-to Internet marketing agency in the e-commerce channel for companies of all sizes. Weber has an extensive social network consisting of more than 15,000 LinkedIn connections and 160+ LinkedIn written recommendations endorsing his effectiveness as a digital marketer. Weber concluded, "I consider myself fortunate that I have been able to help hundreds of companies manage their digital advertising more effectively and that I am considered an expert in the industry. When clients express their gratitude to my agency, or me, I feel a tremendous sense of accomplishment. When a connection sends us a referral, vouching for our effectiveness, it's a great feeling that only comes from hard work and staying on the cutting edge of digital advertising and social media. I look forward to working with even more clients in the future delivering the highest level of digital agency services."
If you are interested in speaking with Evan Weber or about what Experience Advertising, Inc. can do for your company, contact Experience Advertising, Inc. for a complimentary evaluation.