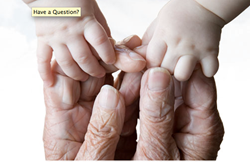 These digital time capsules are like "Life insurance for your legacy," Says it's creator, Dr. Cabot L. Jaffe,
Orlando, FL (PRWEB) December 05, 2013
HearFromMe, an Orlando-based ecommerce company, launches a new kind of communications platform called the Digital Time Capsule. A modern day spin on a traditional idea, the Digital Time Capsule delivers itself at the exact moment you designate in the future. "Senders" have the assurance that their words, thoughts, and ideas will be seen and heard by the intended "Receiver."
The founder of the company, Dr. Cabot L. Jaffee experienced firsthand, the loss of a loved one when his first wife passed away at 35 years of age leaving behind 4 small children who never really got to know their mother. Recently, Dr. Jaffee realized that there was a need for people to preserve memories that could be shared with future generations in a digital age. Thanks to the technology of today, HearFromMe fills that void.
Seen by its creator as "Life insurance for your legacy," HearFromMe goes beyond the capabilities of other digital storage and delivery companies, allowing users to upload texts, important family documents, audio files, photographs and videos that can be scheduled for delivery on a specific date or occasion in the future. HearFromMe ensures that all file formats will be automatically updated as file standards change.
HearFromMe offers free Digital Time Capsules to all active military personnel and first responders.