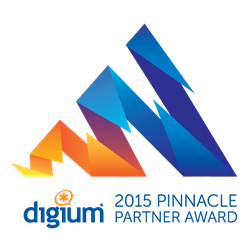 "We're honored to be recognized for a third time by Digium with an award that highlights our commitment to offering our customers reliable and responsive support, education, and value-added Digium solutions, " Ben Sayers, VoIP Supply CEO
Buffalo, NY (PRWEB) March 06, 2015
VoIP Supply, North America's leading VoIP solutions provider, is announcing today that it has been awarded the 2015 Digium Pinnacle Partner award for Direct Marketing Partner of the Year.
This is the third time since 2012 that VoIP Supply has earned a Pinnacle Partner award from Digium, the Asterisk® Company, and developer of the most widely used open source VoIP telephony system.
Digium annually recognizes their top performing channel partners around the world and this year's award winners were selected based on 2014 sales and a commitment to providing excellent customer satisfaction.
"We're honored to be recognized for a third time by Digium with an award that highlights our commitment to offering our customers reliable and responsive support, education, and value-added Digium solutions," said Ben Sayers, CEO of VoIP Supply.
As a Digium partner, VoIP Supply is certified to sell Digium's Unified Communications (UC) and VoIP solutions, IP phones, gateways, telephony cards, Asterisk® support, and Switchvox appliances.
For more information about Digium solutions offered through VoIP Supply, visit http://www.voipsupply.com/manufacturer/digium or, call toll free 800-398-8647.
About VoIP Supply
We solve problems and create solutions with VoIP. VoIP Supply is a world class place to work with big goals,a clear vision, defined purpose and a dedicated team of passionate business professionals. We love what we do and do it better than any of our competition.
Since 2002, VoIP Supply has been the leading supplier of VoIP equipment and complete VoIP solutions in North America. We are known in the industry as responsive and knowledgeable VoIP product experts.
With everything you need for VoIP, VoIP Supply has grown rapidly throughout the years. VoIP Supply is a three-time Inc. 500/5000 honoree, listed by Business First as one of WNY's Most Admired Companies, as well as one of Western New York's Best Places to Work for many consecutive years, including 2013. VoIP Supply is also the first Certified B Corporation in Western New York.
About Digium
Digium®, Inc., the Asterisk® Company, created and is the innovative force behind Asterisk, the most widely used open source telephony software. Since its founding in 1999 by Mark Spencer, Digium has become the open source alternative to proprietary communication providers, with offerings that cost as much as 80 percent less. Digium offers Asterisk software free to the open source community and offers Switchvox, Digium's Unified Communications solution to power a broad family of products for small, medium and large businesses. The company's product line includes a wide range of telephony hardware and software to enable resellers and customers to implement turnkey VoIP systems or to design their own custom communications solutions. At Digium, we're changing the way businesses communicate.