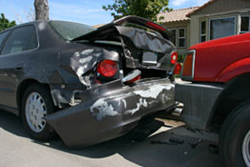 Diminished Value Carolina is a licensed car appraisal company.
Charlotte, NC (PRWEB) June 30, 2014
Diminished Value Carolina is now expanding its coverage area and is now offering field appraisals for clients residing anywhere in North and South Carolina.
DVC's field appraisal service now includes:

Multi-Point vehicle physical inspection
Vehicle History Report
Repair Quality Analysis
Insurance demand letter tailored to your claim
Market Analysis of comparable automobiles
Supporting legal documents
Automotive industry guide
Pre-Accident value
Repair estimate analysis
Post-Repair Value
Loss in Value Amount
The cost of an in-person inspection and appraisal in NC & SC metro areas is a flat $275 with the cost increasing to $375 for rural areas.
If a physical inspection is not needed, clients can still order sight unseen desk reviews for $150 by filling out a questionnaire on the Diminished Value Carolina site.
So, what is Diminished Value? When shopping for a vehicle, with everything else being equal, car buyers would not pay the same amount for an automobile that's been wrecked and repaired versus an undamaged counterpart.
This reduction in resale value is owed to the vehicle owner by the negligent party in a car accident and is normally paid by the insurance carrier. Loss in value is commonly called Diminished Value.
Diminished Value is owed to the vehicle's owner and measured from the date of loss. Unfortunately, most drivers are unaware of Diminished Value and seldom demand compensation for this loss. In most cases, insurers will attempt to settle the loss is value portion of the claim for cents on the dollar.
According to North Carolina law, any damage exceeding 25% in the vehicle's value must be recorded on the back of the title. This further depresses the resale value of a damaged vehicle, as, by-law sellers must disclose the damage to the buyers.
By law, and to be dealing in good faith, insurance carriers are required to consider evidence a claimants submits, so, to be properly compensated for the vehicle's loss in value, vehicle owners should retain the services of a licensed and independent auto appraiser.
North Carolina Senate Bill 660 S660v7 passed in the General Assembly in 2009, states "each shall select a competent and disinterested appraiser", this means, in order to be properly compensated for a loss, a competent appraiser must assess diminished value. Not only will an independent appraiser properly quantify the vehicle's value in an unbiased fashion, their reports serve as documented proof of the loss and help to serve as evidence if the claim escalates to an official complaint or court case.
Diminished Value Carolina is a subsidiary of Car Appraisals & Claims LLC. For more information about diminished value claims or to request an independent appraisal report anywhere in North Carolina please contact Tony Rached at Diminished Value Carolina by calling 704-761-8485