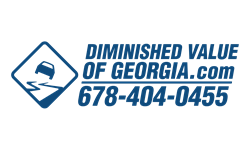 We're on track to do 5,700 appraisal reports in 2015.
Atlanta, GA (PRWEB) July 20, 2015
Diminished Value of Georgia, Atlanta's premier automobile appraisal company, has relocated its corporate headquarters to Roswell, Georgia. Company president Tony Rached revealed today.
Their new address is:
11205 Alpharetta Hwy
Suite H4
Roswell, GA 30076
"The new space will allow our company to accommodate recent growth and will provide room for planned future expansion," noted Rached. In business since 2007, Diminished Value of Georgia employs several full-time employees as well as dozens of appraisal specialists and field inspectors, covering the entire the state of Georgia. "We're on track to do 5,700 appraisal reports in 2015," adds Mr. Rached.
Diminished Value of Georgia is an independent car appraisal company specializing in loss-in-value claims. DVGA's clients range drastically in size, from individuals seeking appraisals for their personal vehicles to attorneys and insurance carriers. The company is celebrating a record increase in the amount of insurance payouts on loss-in-value auto claims its customers have received in total this year.
Loss in value, also known as diminished value, is the reduction in resale value a vehicle sustains from repairs resulting from a car accident or incident (such as fire or flood). Potential car buyers seldom pay the same amount for a wrecked and repaired vehicle as they would for the same model undamaged.
By law, insurance carriers are required to compensate their customers, in cash, for this loss in resale value as part of the property damage claim.
To help claimants achieve fair settlement amounts, Diminished Value of Georgia provides accurate vehicle valuation reports that properly quantify the loss in value an automobile incurs after an accident or incident (such as from fire or flood). The vehicle appraisal reports are then submitted to insurance carriers who, by law, are required to present them as evidence in the claims.
Diminished Value of Georgia is a licensed auto appraisal company, performing an average of 500 car appraisals a month. It is BBB accredited and A-rated by consumers, a rating that is rare in the automotive world. DVGA has also received the Kudzu award for Best Atlanta Car Appraisal Business for three consecutive years, as well as receiving top ranking in the state of Georgia in the auto appraisal category on the website Angie's List. Before ordering an appraisal, customers are encouraged to request a free quote.
Diminished Value of Georgia offers helpful information on its website to educate consumers about diminished value, including a diminished value calculator that assists customers in determining how much money they may be entitled to for the loss in value of their car. For more information, visit Diminished Value of Georgia or call (678) 404-0455.