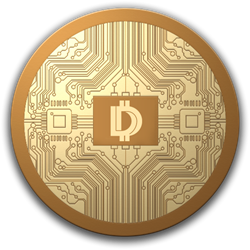 Infographic Shares Detailed Information On ICO Activity Over The Last 2 Years
(PRWEB) December 02, 2016
DinarDirham, creators of the gold-backed DinarCoin, in preparation for their own ICO in 2017, have recently created and released this informative infographic, containing detailed analytics of successful ICO projects since the conception of ICO's in 2014.
This informative infographic goes into great detail of what an ICO is, how it works, innovative projects that have used it successfully to launch, and well known names who have supported these ICO projects. Numbers, names, and dates. It also gives some noteworthy upcoming ICO's for 2017.
ICO stands for Initial Coin Offering, and is very similar to how an IPO works. The method is about 2 years old and is not as well known to general audiences as it could be. This method is a crowdsourcing strategy and promises a percentage of the first release of a new digital currency (or crytptocurrency) to people who financially support a project. This first release of coins/tokens also helps with the previous issue of initial coin distribution. If the project becomes successful, with the help of the funds raised, then the early adopters can make a profit with the rising value of the new digital currency, as well as the technology company that created it.
The first use of an ICO was with Ethereum. Their ICO launch raised over $18 million! And many others have been successful in the last two years. These ICO's have helped new and innovative companies rise above the fog and help shape the future. ICO's help tech companies be successful and offers an investment opportunity to the public.
This is a well researched, data-heavy infographic for your readers, created by https://www.dinardirham.com/.
Infographic Link: https://dinardirham.com/blog/initial-coin-offering/