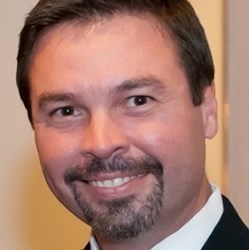 I am proud to say that we have exceeded all of our first-year goals and our law office is going strong.
Wheaton, IL (PRWEB) September 05, 2013
This month, the DuPage County family law attorneys and support staff of the Davi Law Group, LLC celebrate their one-year anniversary of the firm's formation. Principal and founding attorney, Dion U. Davi, is elated with the success: "I am proud to say that we have exceeded all of our first-year goals and our law office is going strong. We have been challenged with representing many new clients in demanding cases while building our business this past year; however, we have been extremely successful on both fronts. Notably, we were successful in defending two favorable trial court rulings in the Second District Appellate Court along with achieving numerous favorable decisions on the trial court level for our clients. We have come through for our clients and continue to take on new trials with confidence. All of our success has required that we grow to meet and exceed the needs of our clients."
Shortly after the law firm's founding, Amanda M. Gerharz joined the staff and Dion U. Davi's legal assistant. Amanda has been extremely involved in the firm's growth and success by handling everything from initial client intake to case management to keeping everyone on task. In addition, Amanda has been enrolled in the Paralegal Program at the College of DuPage and is expected to receive her certificate in December 2013.
In the later part of 2012, Ashley M. Haws joined the firm as an associate attorney. On behalf of the law firm, she interviews new clients, attends court appearances (case management and hearings), drafts petitions regarding family and appellate court matters, and conducts research on a variety of civil and family law issues.
Recently, Ashley was been named Treasurer for the DuPage Association of Women Lawyers, which promotes women in the law, continuing education, and philanthropic efforts to strengthen the DuPage County legal community. Ashley is also an active member of the Illinois State Bar Association, Chicago Bar Association, DuPage County Bar Association, Kendall County Bar Association, Women's Bar Association of Illinois, and Justinian Society of Lawyers.
Finally, the law firm proudly announces the addition of two new members to the Davi Law Group, LLC in August 2013. Attorney Adam C. Gynac has joined attorneys Dion U. Davi and Ashley M. Haws in providing caring, personable and efficient legal counseling to clients in DuPage, Cook, Kendall, Will, and Kane Counties. Adam is an experienced domestic relations advocate who earned a B.S. in Business Administration and Marketing from the University of Illinois College of Business and his J.D. from Northern Illinois University College of Law in 2008.
Adam has successfully litigation many divorce, custody, and paternity cases throughout the Chicago area for the past five years. As an progressive courtroom lawyer, Adam will assist the law firm with cases involving domestic relations, civil unions, parentage, custody, removal, visitation, spousal maintenance, child support, pre-nuptial agreements, orders of protection, domestic violence, adoption, representation of children, estate planning and more.
Kelly L. Davi has joined the Davi Law Group, LLC on a full-time basis as the firm's Client Relations Director and Office Manager. Kelly is in charge of all non-legal matters involving clients from initial contact to initial consultation to maintain contact post-representation. Further, she will ensure that the business operations run smoothly and that the firm has all of the tools necessary to effectively and efficiently attend to a client's case.
The DuPage family law attorneys of Davi Law Group, LLC commit to offering high-quality legal counsel and representation to their clients that is caring, personable and efficient. The firm focuses on the practice areas of family law, estate planning, real estate, traffic and contracts in Illinois. Contact Davi Law Group, LLC by calling (630) 657-5052 or visiting one of their offices at 28371 Davis Parkway, Suite 103 in Warrenville, IL or 1776 Naperville Road, Building A, Suite 105 in Wheaton, IL.