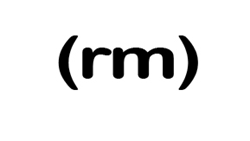 Seattle, Washington (PRWEB) December 03, 2014
ReverseMergers.com, a premier provider of services for taking companies public announces the expansion of services for direct public offerings for companies wishing to bypass going public with a corporate shell. The company has developed strategic relationships with several securities attorneys who can assist with the the process of going public direct.
"Going public with a shell corporation is problematic for a number of reasons," says Jake Durrant Managing Director. "The reason most public shells are referred to as such is because some defunct company died inside. There may be litigation and liability attached to the shell that could wholly encumber the new public company. Going public without a clean shell corporation has huge inherent risks."
There are a couple of ways to avoid the risks inherent in reverse mergers. Companies can either perform a self-filing through a direct offering or manufacture their own clean public shell. Both processes not only hold significant process and cost savings over other public offering methods, but they also help to avoid some of the potential, significant issues and pitfalls inherent in traditional reverse mergers.
"Our services provide the proper structure for private companies that are seeking the benefits available to public companies," says Durrant. "Employee stock ownership used for hiring top talent, public stock for mergers and acquisitions and initial public capital raising are all great features that can be used by companies seeking public status." All such features are available through both reverse mergers and direct public offerings.
About ReverseMergers.com
For the last two decades, the principals of ReverseMergers.com has helped over 100 private companies into the public markets. The company uses both direct offerings and public shells to provide a cheap method for private companies looking to go public. Those interested in learning more are invited to contact the company directly or subscribing to the company's going public blog.