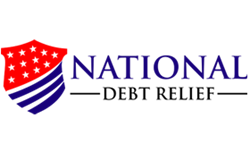 there are about 3 million Parent PLUS borrowers
New York, NY (PRWEB) December 16, 2014
National Debt Relief recently shared in an article published December 13, 2014 on how parents are struggling with big Direct PLUS federal student loans under their name. The article titled "What To Do About Those Parent PLUS Student Loans" points out just how much PLUS loans are out there and how parents who took them out can look at their payment options.
The article starts off by explaining that there are about 3 million Parent PLUS borrowers that makes up a total of about $62 billion in debt. This averages to about $20,000 per PLUS student loan borrower showing up in their credit report. And this is a tough amount to crack because it stays with the borrower for years to come.
It is also important to note that for most PLUS student loan borrowers, their best years are probably behind them. This usually refers to the earning ability of the borrower where the next goal in sight is already building up a retirement fund. But with PLUS student loan repayment over their monthly budget, things start to get a little more difficult.
The article points out that PLUS loans cannot be transferred to the children or even included when they consolidate their federal loans. One way to deal with this is for parents to consolidate the PLUS loans themselves and choose an income-contingent repayment plan offered with federal student loans. This will help them lower their payment amount but increase their payment time period to about 20 years minimum.
PLUS student loan borrowers who took it out for a student can also look at public service loan forgiveness programs to help ease their repayment on the loan. This is applicable if the parent that borrowed the PLUS loan works full-time in a qualified company in the public sector and are able to make qualified student loan payments.
The article also points out that parents with PLUS federal student loan can look into refinancing their loans at a lower interest rate if their credit score has improved. But parents run the risk of losing the protection of federal government programs. To read the article, click this link: http://www.nationaldebtrelief.com/parent-plus-student-loans/