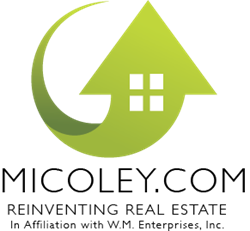 Green Bay, WI (PRWEB) March 26, 2015
Micoley.com, an online real estate auction company based in Green Bay, Wisconsin, has named former RE/MAX Midwest's Senior Strategic Development Consultant Chris J. Schwartz as Director of Business Development. RE/MAX Midwest is a sub-franchise of RE/MAX INTEGRA. The hire is part of an overall strategy by Micoley.com to continue to grow its market share, and Schwartz has an extensive background in business development.
Wade T. Micoley, founder and CEO of Micoley.com, describes Schwartz as a "perfect fit for what we are trying to accomplish as a company. He offers the total package: his embrace of technology and thorough understanding of real estate and business surely will make Chris a key cog in keeping Micoley.com the leader in online real estate marketing for years to come."
A former college athlete, Schwartz has a deep and diverse knowledge of team building, strategy, implementation, and measurement. Professionally, Schwartz has a long track record of success in putting all of these ideas into action. In 2012, Schwartz's RE/MAX Midwest finished in the top five nationally in franchise sales. In 2013, the region finished number two, and was named Region of the Year. In 2014, the RE/MAX Midwest finished number one and also won Region of the Year for a second year in a row.
Schwartz also makes himself available to pro bono consulting and is always looking to join a nonprofit board as a way of giving back, time permitting. Before working in the real estate sector, Schwartz was a business broker at Calhoun Companies and was President & CEO of Keep in Touch Massage Centers, a franchise company in the health & wellness industry. Schwartz also has put his athletic background to good use, working as a college coach and high school teacher and coach.
Ultimately, Schwartz has moved in the direction of real estate -- and Micoley.com -- because of the opportunity to offer high-touch customer service solutions to both companies and people. The success of Micoley.com's hybrid marketing approach to online real estate auctions has created a need for someone with vision to oversee the company's expansion, and Chris J. Schwartz's experience in small business solutions and creative, solutions-focused attitude will be put to good use in increasing Micoley.com's reach.
"Successful companies innovate, and continue to do so ad infinitum," Schwartz says. "What Micoley.com has done to redefine the real estate market in the Internet Age is extraordinary, and it is exciting for me to come to work at such a forward-thinking place. The sky is the limit here, and it's something I immediately noticed that every Micoley.com employee understands instinctively."
Schwartz holds a Business Administration and Management degree from St. Cloud State University.
About Micoley.com:
Green Bay, Wisconsin-based Micoley.com is a real estate marketing firm specializing in project focused auctions of bank-owned properties throughout the United States. The Micoley.com approach to real estate marketing tailors each auction plan to the client's individual needs. The site is constantly being updated for the benefit of buyers, as large-scale auction events are held monthly, and new properties are added daily.