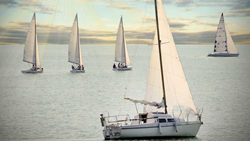 200 company directors in the Marine Sector if they had D&O Insurance and all responded with a "no"
(PRWEB) July 30, 2014
A survey has revealed that an overwhelming majority of Marine Industry directors remain exposed to losing their personal assets in the event of legal action being taken against them in their capacity of company directors. Of over 200 business owners surveyed in the last 2 years by specialist Marine Insurance brokers IRCM, not one was covered by Directors & Officers (D&O) Liability Insurance – cover that could offer vital protection in the event of a variety of legal actions being taken against them or their senior staff.
IRCM's Specialist Risks Executive Mark Elcocks said "We asked over 200 company directors in the Marine Sector if they had D&O Insurance and all responded with a "no". Mark voiced the opinion that he thought this situation has arisen due to the understanding that a limited company's status legally separates the business owner from the company itself. Whilst this safeguards the owner's personal assets in the unfortunate event of the business failing, the owner, or other responsible staff, can still be sued in their own right for decisions and actions taken whilst managing the business.
Mark went on to say "The duties of company directors are established in law and include the areas such as Duty of Care, Fiduciary Duty and Statutory Duty. Public bodies such as the Health & Safety Executive (HSE) can prosecute directors if they are perceived to have failed to comply with their statutory duties and claims could also arise from numerous third parties such as employees, creditors, customers or suppliers". With The HSE website indicating there were over 780,000 injuries to employees reported under RIDDOR in 2013 and lawyers able to act on a no-win, no-fee basis, business owners appear to be under greater threat than ever.
Whilst a D&O policy will not cover any fines against directors it will cover the cost of defending a prosecution until the point when guilt is established. This could potentially save tens, if not hundreds, of thousands of pounds of an individual's assets in legal expenses. A D&O policy can also cover awards for damages and legal expenses made against directors in civil cases. The business itself can also be sued for its decision-making process (known as the Entity Extension) and this extension of cover needs to be in place for a Directors & Officers policy to fully cover a business, its directors and management team.
For further information visit http://www.marineinsurance-ircm.co.uk/marine-business-owners-assets-remain-unprotected