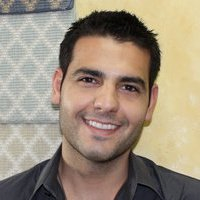 The reason directory websites are profitable can be attributed to their low cost-of-goods-sold
Santa Monica, California (PRWEB) May 02, 2014
With more consumers mining the unlimited profit potential of web-based businesses, the demand for efficient tools to monetize online endeavors has increased progressively in recent years.
Although consumers have great concepts for niches and industries to penetrate, their ability to find easy-to-use development tools is not readily available. Furthermore, member-based online directories have consistently proven to be one of the most profitable models for web-based businesses over the last two decades.
"The reason directory websites are profitable can be attributed to their low cost-of-goods-sold," says Brilliant Directories Co-founder, Jason Haloossim. "With a professionally designed site, prospective members are eager to join and participate. Beyond the hosting and marketing costs an online directory incurs, an unlimited number of paid memberships - and therefore revenue - can be had at no additional expense."
Many would-be web entrepreneurs have faced the challenge of quickly launching professional directory websites that function properly and enable anybody, no matter their technological background, to easily monetize. Brilliant Directories is focused on breaking down these barriers with their hosted directory software.
The basic system for quickly monetizing directory websites, outlined by Jason Haloossim, includes a simple step by step process.
Step 1) Define a single core benefit that will encourage prospective members to join
Step 2) Start as soon as possible! Do not over-design your initial site (most people get lost here never to return)
Step 3) Engage in low-cost marketing such as social media and stand by your product
There are endless concepts for directory-based websites. Here are additional tips for monetizing your directory website fast and efficiently:
http://www.brilliantdirectories.com/25-tips-to-start-your-online-directory-effectively
------
About Brilliant Directories: Brilliant Directories believes that directory software should be versatile, accessible and easy to use. Founded in 2009, Brilliant Directories powers thousands of directory websites with millions of users worldwide. Learn more at http://www.BrilliantDirectories.com.