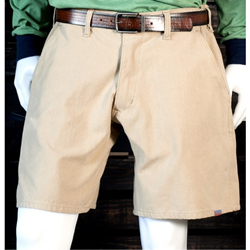 For every 10,000 pairs of shorts we make, we keep 100,000 plastic water bottles out of landfills.
Hickory, NC (PRWEB) April 18, 2014
Dirtball, the premier name in American-made eco-friendly apparel, is gearing up for another successful and exciting Earth Day. The North Carolina-based clothing manufacturer continues to lead the way in producing quality clothing out of recycled materials.
"Earth Day is an extremely important holiday to us at Dirtball," says Joe Fox, Founder and President of Dirtball. "By helping increase sustainability awareness, we hope to significantly lower society's carbon footprint and create a more eco-friendly mindset."
Dirtball's eco-friendly process isn't limited to using recycled materials to create their products. By manufacturing completely in the United States, Dirtball also helps reduce carbon emissions by shortening shipping distances.
Dirtball offers over ten different types of T-shirt, each one comprised of seven 16 oz. water bottles. Customers can also choose from a variety of polos, pants, hoodies, jeans and shorts, all made with 100% eco-friendly recycled materials. Dirtball's current short, "The Dirt Short", is not only made from recycled products, but is also recyclable itself. Once a pair is worn out, customers can return the shorts to Dirtball where they will be broken down and re-spun back into polyester fiber. In addition, customers who have returned an old pair of shorts will receive a 20% off coupon to be used on another Dirtball product.
"The Dirt Short Chino is not only a great pair of shorts for the summer, it also goes a long way toward conserving energy and reducing emissions," says Fox. "For every 10,000 pairs of shorts we make, we keep 100,000 plastic water bottles out of landfills."
Recycling and repurposing plastic bottles helps conserve energy, as creating products from recycled materials uses only two-thirds as much energy as creating products from raw materials. According the the EPA, the energy saved by recycling just one plastic bottle can power a computer for over 25 minutes. The energy conserved by recycling just one pair of Dirt Shorts could be enough to power a computer for over 15 hours or light a 60-watt lightbulb for over 200 consecutive hours.
To learn more about Dirtball's Dirt Short Chino, or to view their complete catalog of eco-friendly products, visit http://www.dirtballfashion.com. Also, Like them on Facebook and Follow them on Twitter @dirtballfashion to learn about new product announcements, contests and more.
About Dirtball
Founded in 2008 by Joe Fox, race car driver, entrepreneur and North Carolina native, Dirtball constructs eco-friendly apparel and gear for active individuals – cutting across age and gender lines. Dirtball only uses recycled materials in their products and all products are designed and produced in the United States the majority within a 250 mile radius of headquarters. Not only does the recycled content add to the ecological-friendliness of the company, but the U.S.-based manufacturing arm adds to the local economy and shortens shipping distances, thereby reducing Dirtball's carbon footprint. To learn more, visit http://www.dirtballfashion.com.