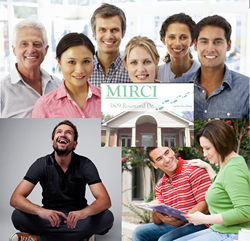 Every member of our community has the right to live a meaningful, independent life, and the MIRCI works tirelessly to ensure that special needs individuals are able to take their rightful places in our community
Columbia, SC (PRWEB) August 08, 2016
The Rich Parker Agency, a South Carolina-based insurance and financial planning firm with hundreds of business and residential clients in and around the Columbia region, is joining forces with the Mental Illness Recovery Center for a charity drive to benefit local special needs children and adults.
The Mental Illness Recovery Center, Inc. offers a broad range of programs and services to special needs and cognitively disabled individuals throughout the South Carolina Midlands. These programs and services include housing assistance, counseling programs, and financial management education, and the MIRCI relies heavily on private donations to operate.
"Every member of our community has the right to live a meaningful, independent life, and the MIRCI works tirelessly to ensure that special needs individuals are able to take their rightful places in our community," says Rich Parker, founder and director of the Rich Parker Agency.
To gather support from families, friends, business owners, and community leaders throughout the Midlands, Parker and his team are utilizing social media and an email update bulletin. The Parker team is also planning to produce a full page feature article discussing the MIRCI charity drive in the next issue of "Our Hometown," an online periodical hosted by the firm: http://www.richparkeragency.com/Our-Hometown-Magazine_39.
Several other notable causes and nonprofit agencies have benefitted from the assistance of the Parker Agency team over the last year. As part of a permanent community enrichment program referred to as "Agents of Change," the Rich Parker Agency will be selecting and working with a new South Carolina charitable cause every other month.
Those interested in joining the Rich Parker Agency and the Mental Illness Recovery Center for this charity event are encouraged to visit the following page and help make a difference: http://www.richparkeragency.com/Helping-the-Mentally-Ill-Live-Meaningful-Lives-_17_community_cause. Those who wish to see additional information regarding previous charitable causes supported by the Rich Parker Agency can review the firm's Community Causes list here: http://www.richparkeragency.com/community-cause.
About Rich Parker Agency
The Rich Parker Agency is committed to providing clients with industry-leading service and experience across a broad range of risk management and financial planning services. Chief among these services is the protection of assets that the client has worked hard to acquire, as well as educated management of investment and retirement accounts. The Rich Parker Agency measures success in two ways: by ensuring client satisfaction, and by adding value to the client's portfolio. To speak with a helpful and knowledgeable representative from the Rich Parker Agency, browse to http://www.richparkeragency.com/ or call (803) 736-4065.