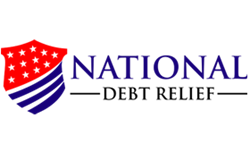 New York, NY (PRWEB) July 13, 2014
National Debt Relief shares in a recent article published last July 10, 2014 the pitfalls of taking out a private student loan. The article titled "Why A Private Student Loan Can Be A Really Bad Option" explains numerous points how a private student loan can take its toll in the finances of a post-graduate income.
The article start off by pointing the distinction between the two types of student loans which are federal and private student loans. With the over one trillion student loan debt, about $150 billion is in private student loan. This percentage clearly shows that student loan borrowers prefer federal loans over private ones but there are still those that are taking out private loans.
One disadvantage of a private student loan versus a federal one is when repayment time comes. Federal student loan repayment usually kicks in after graduation only after the grace period is used up. This can take about six months from graduation. But private student loans might ask you to start making even interest payments while you are in school. And giving a grace period after graduation is not a common practice among private lenders.
Federal student loans has lower interest rates because they are backed by the government. Private loans, on the other hand, bases interest rates on the credit score of the borrower. The rate is inversely proportional to the score. This means the higher the score, the lower the interest rate will be. But a college freshman might not have sterling credit score to begin with. This is the reason that in most cases, dragging a parent along to co-sign for a private student loan application is the norm.
The article also shares that private loan consolidation does not qualify for a Direct Loan Consolidation.This is only limited to all federal loans taken out by the borrower. A federal loan consolidation can still enjoy all the benefits of a federal loan such as deferment and forbearance. Consolidating private student loans will pretty much be like taking out a big loan to cover the smaller loans and the interest rate is again based on creditworthiness of the borrower.
Private student loans also has fewer repayment options compared to federal student loans. The latter has payment options that take into consideration the income of the borrower and even the size of the family. There are also forgiveness programs in federal student loans that private loans will not be able to extend.
To read the rest of the article, click on this link: http://www.nationaldebtrelief.com/private-student-loan-can-really-bad-option/