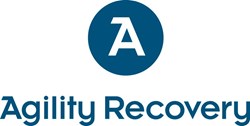 Denver, CO (PRWEB) August 01, 2013
Carpet One Floor & Home, North America's leading floor covering retailer, has recently partnered with Agility Recovery, a disaster recovery firm and business continuity planner, to provide essential resources to its independent members in the event of a disaster or emergency hardship.
Agility Recovery will provide Carpet One Floor & Home stores with access to electrical power, communications and computer systems throughout an emergency time period. Agility has the experience and connections necessary to provide the tools needed for a business to get back up and running after a disaster strikes.
In addition to this partnership, Carpet One Floor & Home has created a Disaster Preparedness Guide for its members, complete with instructions on storing data, protecting employees and giving back to the community in which it serves during a severe crisis.
"Providing assistance to our members and communities when they need it is something we take very seriously," said Eric Demaree, President of Carpet One Floor & Home "We have put this partnership and guide together to help our stores recover fast and serve as an essential resource for their community in a time of need."
Agility Recovery has been in the business of providing assistance to public entities for over 24 years. Their expertise in delivering innovative products and affordable recovery services to companies is among the best in its industry. In addition to providing key resources and connections, Agility assists in creating unique emergency plans and options for individual businesses to recover depending on their specific community circumstances.
"At Agility, we believe that every business, community and family should be prepared for a disaster," said Bill Boyd, Chairman of Agility Recovery. "But without access to the proper planning tools and resources, most businesses are helpless against unforeseen events. In our 24 year history, Agility has rescued 1000's of businesses and never failed. Preparation is the key to success. Carpet One Floor & Home is the ideal partner to help us carry this message forward."
About Carpet One Floor & Home
Carpet One Floor & Home (http://www.CarpetOne.com) is North America's leading floor covering retailer, with more than 1,000 independently owned and operated locations in the United States, Canada, Australia, and New Zealand. Carpet One Floor & Home stores are known for a broad selection of carpet, wood, laminate, ceramic, vinyl, and area rugs, including exclusive brands like Bigelow and Lees. They offer a unique customer experience with the exclusive SelectAFloor merchandising system that simplifies the shopping experience and The Beautiful GuaranteeTM, which guarantees that the customer will be 100% happy with their floor.
About Agility Recovery
Agility Recovery, a former division of GE, has 24 years of disaster recovery and business continuity experience dedicated to delivering innovative business continuity solutions that challenge the traditional industry barriers of scale, cost and complexity. As such, Agility provides comprehensive, packaged recovery solutions, consulting services and testing options to businesses across the United States and Canada.
Headquartered in Charlotte, N.C., with distribution centers in Atlanta, GA, Phoenix, AZ and Toronto, Ont., Agility maintains $35 million of technology assets. In addition, Agility has direct access to over $100 million of additional equipment across North America through priority relationships with some of the world's most respected organizations. Getting your business back in business is the overriding passion of Agility Recovery. For more information, contact Agility at 877.364.9393 or visit http://www2.agilityrecovery.com/.
###