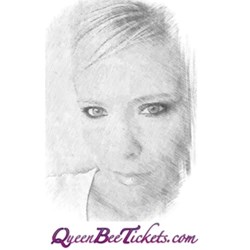 QueenBeeTickets.com has released an impressive inventory of discount Eagles tickets for sale from their popular online ticket exchange.
Germantown, WI (PRWEB) August 20, 2013
One of the most influential rock bands in music history is touring many cities this year, and the talented musicians are scheduled to open the refurbished LA Forum in the beginning of 2014. Music fans can obtain Eagles LA Forum tickets at QueenBeeTickets.com for shows taking place on January 15, 17, and 18.
The Eagles have the honor of being the first act to perform at the Forum after a major revitalization effort by the Madison Square Garden Company, which acquired the establishment last year. The band will also tour this year in numerous U.S. and Canadian cities, and interested folks can click here for the full concert schedule.
After the LA Forum has been refurbished, it will include flexible seating that can accommodate anywhere from 8,000 to 17,500 seats for various events. It will also contain state-of-the-art technology as well as tinted walls made of glass between concession areas and the floor of the arena to allow concertgoers to see all of the action on stage while taking a break for snacks. The exterior of the complex will be painted "California Sunset Red," harkening back to the original Forum.
In January of 2014, the newly refurbished Inglewood, California, complex will have one of the largest general-admission floors of any venue in the country. The Eagles will likely have the facility booked solid on all three nights that the group is scheduled to perform there.
The Eagles concerts in Inglewood will give fans an opportunity to hear classics spanning the band's entire career along with music that has never been performed during a live event. Three January concerts at the LA Forum will be exciting for anyone who is an avid fan of rock music and the legendary band.
Enthusiasts of The Eagles can acquire tickets for one of the three upcoming January events. Fans are invited to check out QueenBeeTickets.com to learn more about the live concerts that The Eagles are scheduled to perform.