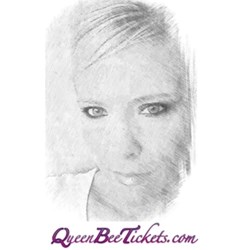 QueenBeeTickets.com has reduced prices on seats for the band's Where We Are Tour just in time for the holiday buying season.
Germantown, WI (PRWEB) December 06, 2013
Discount One Direction tickets are hitting the open market today, and QueenBeeTickets.com has a vast selection of seats available at reduced prices for the band's phenomenal "Where We Are Tour" coming up next year.
It has recently been announced that the group of talented singers will be touring worldwide in 2014, and North American concerts begin in Toronto, Ontario, on August 1 and wrap up on the 5th of October in Miami, Florida. The group will visit a number of U.S. cities across the map besides the two Canadian shows that are starting the North American leg of the tour.
Fans could not be more excited about the prospect of picking up discount One Direction tickets for a live performance, especially since the group will likely perform new material from their latest release. There is a good possibility that more concert dates will be added to the tour schedule as well, providing numerous fans with the chance to attend a live event.
Some of the U.S. cities where the entertainers will perform include Boston, Massachusetts; Philadelphia, Pennsylvania; Detroit, Michigan; Dallas, Texas; Los Angeles, California; Tulsa, Oklahoma; New Orleans, Louisiana; Washington, D.C., and other locations.
QueenBeeTickets.com can offer concertgoers a wide range of discount One Direction tickets for upcoming live shows. Seats may still be available through the website even after the primary market has completely sold out.
Live Customer Support
Order By Phone Toll Free
7:00am-1:00am EST
(855) 859-4033
support (at) queenbeetickets (dot) com