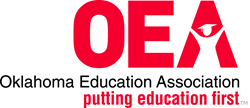 It's a critical time for education in Oklahoma, and these discounts are a great cost-saving benefit for our members.
Oklahoma City (PRWEB) November 12, 2014
Oklahoma Education Association (OEA) members now have access to exclusive discounts at more than 300,000 local and national restaurants, retailers and more, thanks to a partnership between OEA and Access Development, America's largest supplier of private discount content.
The OEA program features members-only deals at local favorites throughout Oklahoma – including over 250 in-store offers in Oklahoma City, over 250 in Tulsa, and thousands more in communities across the state and nation. The member benefits program also comes with the My Deals Mobile app, which features thousands of "show your phone" coupons that can be accessed and redeemed on the go.
The program is available to OEA members through the "Members Only" section of the association's website at OEA.org.
"The Access discount program is a great fit for OEA because it's a way to help our members save when they shop at local merchants," says OEA President Linda Hampton. "It's a critical time for education in Oklahoma, and these discounts are a great cost-saving benefit for our members."
Access and OEA previously partnered on a discount program beginning in 2007. After a brief period with a vendor that focused on online deals, OEA has re-engaged with Access for a program with a heavier emphasis on in-store offers, which drive more usage and excitement among members.
"Over 95% of all consumer spending happens in-store, close to home," says Emily Hayes, Access Development's director of Educator Access. "OEA's discount program now offers that local, everyday relevance, which will increase member usage. The end result is better engagement and highermember retention."
For more information about Access Development, please visit http://AccessDevelopment.com. To learn more about the Oklahoma Education Association, please visit http://www.OEA.org/.
###
About Oklahoma Education Association
The OEA is the state's largest professional organization for education employees, representing nearly 35,000 members, including certified teachers in nearly every school district in the state, administrators, retired teachers, education support professionals and student education majors at Oklahoma colleges and universities.
About Access Development
For 30 years, Access Development has helped organizations and affinity groups connect with their customers and build revenue, loyalty and retention through custom rewards and discount programs. The company's discount network of over 300,000 merchant locations is America's largest, providing discounts of up to 50% on everyday items to millions of end users. For more information on Access, please visit accessdevelopment.com or follow us on Twitter and LinkedIn.