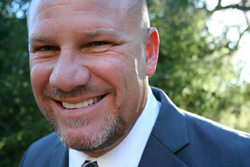 Pay only 1% commission to list your home in Costa Mesa, use a discount real estate listing service, and save money.
(PRWEB) March 23, 2015
The city of Costa Mesa has been the latest growth expansion in Orange County California for Mr. Kevin Leonard and his organization. The latest marketing partnership is with a discount real estate broker in Orange County that provides a one percent listing commission for homeowners looking to sell a home. The Costa Mesa discount real estate agent also offers a 1% rebate to the seller if they hire the Realtor as their buyer's agent if they plan on buying when the property sells. There are many advantages to using a discount broker, the main reason is obviously the money. By only paying 1% commission to list a home, the client can save thousands when the property sells. The real estate agents still provide a sign on the property that the home is for sale and offers open houses for their clients. To learn about selling a home in Costa Mesa for a 1 percent commission by using a discount real estate listing service in Orange County California click here, http://www.kevinleonardmortgageexpert.com/orange-county-discount-real-estate-listing-service/
Because Costa Mesa is city in which the homes are priced relatively high compared with many other cities in California, using a discount real estate commission and rebate makes sense to many homeowners. Today, over 90% of real estate searches begin online and most consumers do their research before making major purchase, and buying a house is the biggest purchase an individual will make. So for an example, if a homeowner is looking to sell a home in Costa Mesa California for $600,000 they would save up to $12,000 by using a, Orange County discount real estate service. Also if they when then going to buy a new home for $800,000 through one of the discount real estate agents, they would receive an additional $8,000 rebate toward the new purchase. So, buy using this broker in Costa Mesa they would save a total of $20,000. To discuss a real estate transaction with a licensed professional, contact the new Costa Mesa office by calling the number listed below.
About:
Kevin Leonard began in the mortgage business in 1997 and since then he has become one of the leading mortgage experts in the country, and has earned national acclaim for his efforts. Mr. Leonard prides himself in offering constant communication with his clients so that they have a full understanding of the loan process from start to finish. He is personally responsible for thousands of fundings, and along with his team, he has over 5 billion in residential loans funded to his credit. Mr. Leonard has a full understating of the loan process from start to finish, and also consults with a long list of mortgage bankers in the secondary market. There are few, if any, that have the experience that Kevin Leonard has in the mortgage industry. He was one of the first to register with NMLS in 2008 when it was first instituted, and currently is licensed in the state of California as a loan originator. His team is comprised of the best discount real estate agents in Orange County because of the team's fast pre-approvals with the ability to fund purchase loans quickly. To speak with one of the Orange County Jumbo loans specialist, click on the highlighted link.
Contact:
Kevin Leonard
Phone: (949) 777-6468
NMLS #6279