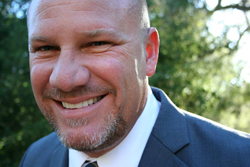 Work with a discount real estate agent in Menifee, California and save money. Call 951-200-5750.
(PRWEB) March 27, 2015
Kevin Leonard and his team of real estate and mortgage professionals continue to change the way homes are bought and sold, and just added a new real estate broker and the firm's agents. California discount real estate brokerage firms are lining up to join the real estate team working with Kevin Leonard. The group co-brands themselves with local networks that provide services for all real estate and financial related industries. The latest move from the group is to add a Menifee discount real estate broker and his agents who offer discount realty services and services on how to negotiate with a Realtor commission to save money. These firms often offer discount Realtor fees by listing homes for 1% in Menifee. The agents will also offer a 1 percent rebate if you use them as a buyer's agent on a new purchase. Learn more about the growing trend of Realtors that offer lower commissions for buying and selling homes in Menifee, California by clicking here: http://www.kevinleonardmortgageexpert.com/menifee-discount-real-estate-broker/
The group has been moving quickly through Southern California with recent partnerships made in Costa Mesa and Newport Beach. Currently for Riverside County, they have discount real estate brokers in Temecula, Murrieta and now Menifee. The median home price according to recent real estate stats shows the current value at $312,700. Menifee, California house values have gone up 4.8% over the past year and it looks promising for 2015 as well. Mr. Kevin Leonard and his team have been co-branding themselves with top real estate agents in each city they concentrate on. They use social media and video commercials on YouTube to promote their partners and the customers they serve. Their network has grown rapidly over the last year, and recently added a Menifee Realtor right after they signed up a Murrieta real estate broker that offers discounted commissions. The way it works is very similar to a full 2 ½ or 3% commission except the homeowner pays only 1% to list a home in Menifee, CA. The homeowner saves thousands by using the discount real estate company. Find out more about how to save money by using an agent through the group's affiliates by calling the local office listed below.
About:
Kevin Leonard began in the mortgage business in 1997 and since then, he has become one of the leading mortgage experts in the country, and has earned national acclaim for his efforts. Mr. Leonard prides himself in offering constant communication with his clients so that they have a full understanding of the loan process from start to finish. He is personally responsible for thousands of fundings, and along with his team, he has over $5 billion in residential loans funded to his credit. Mr. Leonard has a full understating of the loan process from start to finish, and also consults with a long list of mortgage bankers in the secondary market. There are few, if any, that have the experience that Kevin Leonard has in the mortgage industry. He was one of the first to register with NMLS in 2008 when it was first instituted, and currently is licensed in the state of California as a loan originator. His team is comprised of the best discount real estate agents in Menifee because of the team's fast pre-approvals with the ability to fund purchase loans quickly. Learn more about reverse mortgage lenders in Riverside by clicking on the highlighted link.
Contact:
Kevin Leonard
Phone: 951-200-5750
NMLS #6279