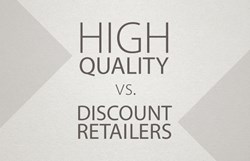 Oklahoma City, OK (PRWEB) October 25, 2013
Mattress shopping is often described as confusing, with a plethora of brands offering products that appear similar. In the memory foam industry, as in most others, there are retailers at both the high and low end of the price spectrum and everywhere in between. But, price is not necessarily an indicator of quality or potential satisfaction. To help contrast some of the differences between retailers, Memory Foam Mattress Guide produced a detailed article, titled "Discount vs High-Quality Memory Foam: What's The Difference?".
In the article MFMG explains the basics of memory foam beds, and contrasts eight retailers including (alphabetically) Amerisleep, BedInABox, Comfort Dreams from Overstock, IKEA, Novaform from Costco, Serta iComfort, Spa Sensations from Walmart, and Tempurpedic. The group of retailers span the luxury, mid-range and discount markets, with online-only and national brands represented.
Factors explained and compared in the article include memory foam types, density, owner satisfaction and complaints, guarantees, and prices. The data comes from retailer websites, third-party product review websites, and third-party consumer review websites, which was compiled and cross-checked by MFMG. A detailed table summarizes the findings for each brand for easy comparison.
The blog breaks down the findings for the major points of comparison, including density, owner reviews, pricing, warranties, and trial periods. Of the factors compared, the most significant differences proved to be density of memory foam layers and prices.
Based on reviews from owners of each brand, the mid-range models appeared to have the highest overall owner satisfaction with Amerisleep's plant-based memory foam brand ranking highest. Although, most of the brands scored about average with little variation between high end and low end options.
On average, the lower-end brands used low-density memory foams and had cheaper prices, while higher-end brands used more high-density foams and were more expensive. However, MFMG points out that this is not always the case, contrasting similar Tempurpedic and Overstock models where the cheaper option actually features higher-density memory foam. One key benefit of higher end and mid-range retailers identified in that article is that they offer more favorable return policies and warranties than most of the low-cost options.
The article closes by briefly comparing 12-inch mattresses from each line to highlight price and density differences in a clear manner. Memory Foam Mattress Guide suggest people shopping for a memory foam bed consider their preferences and budgets first, and then compare a diverse range of options in detail to identify the retailers that offer the best value and quality.
MemoryFoamMattress-Guide.org offers detailed resources, geared towards people looking to buy or research a new bed. A fresh and easy-to-navigate blog format presents articles organized by topic and date, in addition to offering social tools and subscription feeds. From buying guides to brand information and news, readers can find unbiased information designed to create educated buyers.