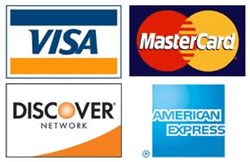 Far too many consumers are finding themselves 'surprised' by costs they did not expect....
Fort Lauderdale, FL (PRWEB) November 01, 2013
Ratecreditcardprocessing.com, the industry's leading comparison engine for credit card payment processors, announces the release of its latest report detailing how merchant discount rates work and revealing what business owners need to know.
"Discount fees and other charges are among the pesky irritants that keep straining the relationship between business owners and payment processing services," said Greg Wong of RateCreditCardProcessing.com. "We feel this additional information will help empower business owners when shopping for transaction processing services."
According to the site, merchant discount rates are basically the dues, fees and charges business owners are required to pay for accepting credit payments on a per transaction basis.
"When processors are taking a slice of every sale they process, discount rates can really add up. A small reduction of rates from high volume merchants can translate into very significant savings," Mr. Wong added.
When looking for a service provider, visitors are encouraged to learn the ins-and-outs of the credit card processing industry in order to protect themselves from unnecessary charges. Information like: http://www.ratecreditcardprocessing.com, were made available at no cost to serve this purpose. The topics covered include:

Qualified Rate
Mid Qualified Rate and
Non Qualified Rate
"Consumers don't need to become an expert, this stuff is complicated, but a little knowledge will help prevent them from being fleeced by light on ethics sales people they may encounter," Mr. Wong said. "Sales personnel often fail to mention the add-on charges known as mid-qualified and non-qualified for example."
What was thought to be the cheaper and more cost effective option can quickly turn out to be more expensive. "Misunderstanding and confusion is rampant in this industry," Mr. Wong continues to say, "far too many consumers are finding themselves 'surprised' by costs they did not expect."
To learn more about merchant discount rates or to read the customer reviews of payment processing services consumers ranked best of 2013, visit http://www.RateCreditCardProcessing.com.
About RateCreditCardProcessing.com:
Do business with the best. Read only 100% driven reviews and feedback and compare over 50 payment processing merchants competing to process credit card transactions.
Find out which companies are the highest recommended among their former customers at Rate Credit Card Processing