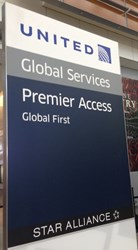 Portland, Oregon (PRWEB) October 30, 2013
Having personally flown more than 1.5 million miles, Ryan knows how to make the most out of every travel dollar, and now he's sharing his secrets with the world. World travel expert Ryan Lile has launched a new website that offers everyone the opportunity to see the world in style without breaking the bank. The Frequent Flyer Academy (http://frequentflyeracademy.com/) provides a user-friendly experience loaded with the travel industry's best kept secrets, including how to find cheap airfares, upgrade your tickets, and earn and use miles to fly for free.
The Frequent Flyer Academy website is packed full of valuable information for free. Ryan provides powerful travel tips including current news about the travel industry and how to make the most of your miles, find mistake fares, gain elite status and much more.
Designed and built by Limelight Department (http://limelightdept.com/), the website has a contemporary design and a user-friendly interface. The videos were produced by Limelight Department, written by Ryan, and offer travelers valuable information in an easy-to-digest series. Each video is accompanied by a detailed PDF workbook, revealing a wealth of information that travelers can use to save money and fly like a jetsetter.
Ryan has been a travel expert for more than a decade, and has been featured in major media including the New York Times, Washington Post and MSNBC. He provides travel advice and "insider secret" seminars to business executives as a professional consultant. With the launch of the Frequent Flyer Academy, Ryan's money saving expertise is available online to everyone, at a fraction of the price.
Check out the new website today at: http://frequentflyeracademy.com/.