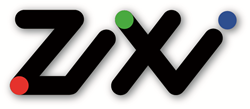 "Selecting Zixi as part of the delivery infrastructure for Skyscraper Live was an easy decision to make," added Charles Myers, Vice President Distribution and Technology, D
Waltham MA (PRWEB) October 31, 2014
Zixi, the industry leader of live broadcast-quality video delivery over public and private IP networks to any device, anywhere, at any time, announces Discovery Communications has selected Zixi as part of the broadcast infrastructure they will use for Discovery Channel's Skyscraper Live with Nik Wallenda. The event will air in more than 220 countries live from the "Windy City" of Chicago on Sunday, November 2 beginning at 7PM EST on Discovery.
"We are excited that Discovery Communications has chosen Zixi and that Zixi will play a role in the delivery of this incredible live event," stated Eric Bolten, Vice President of Strategic Account Development.
"At Discovery, we're committed to flawless broadcast events across our portfolio and selecting Zixi as part of the delivery infrastructure for Skyscraper Live was an easy decision to make," added Charles Myers, Vice President Distribution and Technology, Discovery Communications.
Discovery Communications will be using Zixi Edge Points (Zixi Feeder and Zixi Receiver) running on Zixi Appliances to provide reliable links from the Discovery Television and Technology Center in Virginia to Discovery's London Media Center.
To learn more about the Zixi platform, Zixi Edge Points (Zixi Feeder and Zixi Receiver), and the Zixi appliance, visit http://www.zixi.com.
About Zixi
Zixi is revolutionizing contribution, management, production, distribution and consumption of studio-quality video on the Internet. By enabling broadcast news, live sports, service providers, enterprises and video equipment manufacturers to use unmanaged IP networks like the Internet for reliable content delivery to any device, any time anywhere. Zixi's proven, unique transport software eliminates the problems in transporting video that are inherent in IP networks and delivers video of unprecedented quality with no stutter, packet loss or frame-freeze regardless of network conditions. Customers using Zixi to enhance their users' experiences include NASDAQ OMX, the Ultimate Fighting Championship (UFC), Stryker and News Corp. Zixi is privately held and based in Waltham, MA.
###