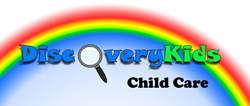 "We are an independently owned and managed child care center," said Discovery Kids Child Care owner Jill Yellico. "We take the time to understand what is happening with each of our families. When they succeed, we succeed."
Colorado Springs, CO (PRWEB) November 12, 2014
Discovery Kids Child Care Center at Rockrimmon is proud to celebrate their first anniversary under new management at the end of October. The business was purchased in October 2013 by Jill Yellico and Melissa Hertneky, two experienced child care service professionals. Discovery Kids Child Care, located at 6835 Delmonico Drive, is a day care in Colorado Springs for infants and children ages three months to twelve years old.
Jill Yellico and Melissa Hertneky are a mother/daughter professional team with years of experience in the child care industry. Both are fully licensed and trained in the requirements of operating a registered child care center. They purchased and began managing Discovery Kids Child Care because they wanted to serve their community with affordable, high quality, child care service. They specialize in offering flexible daycare plans to busy parents with complicated schedules.
This includes reaching out to District 20 and District 11 schools in Colorado Springs in order to assure local children are academically ready for kindergarten, and that homework and schedule needs are met. This is just one example of the versatility Discovery Kids Child Care can offer to busy parents with complex work schedules.
There is a common misconception that privately run child care is too expensive for single parents. While it is true that out of pocket costs for child care programs have nearly doubled in the last 25 years nationwide, under its new management Discovery Kids Child Care is dedicated to offering parents in Colorado Springs an affordable child care option. Therefore, as a special promotion, Discovery Kids Child Care is extending a discount to members of the Colorado Springs community who are attending Intellitec Medical Institute. Adult students are especially hard pressed when it comes to their schedules and budgets, but that doesn't mean they should have to compromise on supplying a safe learning environment for their children. Students at Intellitec Medical Institute interested in enrolling their children at Discovery Kids Child Care at Rockrimmon should contact Jill and Melissa at (719) 598-1818 or by email at info(at)discoverykidsatrockrimmon(dot)com.
"We are an independently owned and managed child care center. Therefore, we can make decisions that most of all benefit our clientele," said Discovery Kids Child Care owner Jill Yellico. "We know the families whom we serve, and we are able to move quickly to aid those families to our best abilities. This may include understanding a late pickup; finding additional resources for children who have difficulty with learning or health issues; or just listening. But mostly we can take the time to understand what is happening with each of our families. When they succeed, we succeed."
Discovery Kids Child Care takes pride in the amount of personal attention given to the specific needs of parents and children. Whether those needs are specific learning goals, special dietary needs, or schedule considerations. Under their management, Jill and Melissa look forward to continuing to serve their community with integrity and caring.
Discovery Kids Child Care at Rockrimmon in Colorado Springs offers infant day care, toddler day care, and affordable child care in Colorado Springs, CO, at their child development center. Learn more on their website at http://www.discoverykidsatrockrimmon.com and contact them with questions at info(at)discoverykidsatrockrimmon(dot)com or by phone at (719) 598-1818.