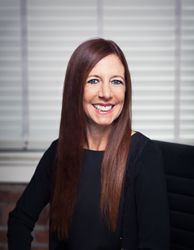 First and foremost, a business filing for Chapter 11 allows for a sale of the business assets-free and clear of existing debt. A perfect example of this is General Motors.
Santa Monica, CA (PRWEB) October 19, 2015
"First and foremost, a business filing for Chapter 11 allows for a sale of the business assets-free and clear of existing debt," said Leslie, who is a Martindale-Hubbell AV Rated Lawyer and has made the Super Lawyers list every year since 2004. "A perfect example of this is General Motors."
Second, Chapter 11 bankruptcy allows for a restructuring of debt as was done by American Airlines, including time to pay off debts, discounting of amounts, reducing interest rates, etc.. Lastly, Chapter 11 is an avenue for rejecting burdensome contracts such as over-market leases, as was done in the case concerning Kmart. As for a chapter 7 filing, "The main reason to file would be to allow a formal liquidation of the company and stay of any pending litigation against the company," said Leslie.
Leslie further states that stigma arises from fear that a bankruptcy will result in a business shutting down, and a business owner is understandably concerned that his or her clientele will worry about the company's viability. "In actuality, though, Chapter 11 is a widely used means of reorganizing a business, and can enable a company to stay in business and restructure its debts, as we saw with American Apparel who recently filed Chapter 11 but continues to operate," said Leslie.
As for individuals and Chapter 7, this is only allowed once every eight years, and Leslie suggests people should only consider bankruptcy as a last resort, and when their situation and debt amount really justifies it. If a tragedy should occur after they file, such as an accident, illness or lawsuit, that person would not be able to discharge that debt for another eight years.
"Two of the main reasons for Chapter 7 in the United States today are divorce and medical, which are very understandable situations where people can benefit from bankruptcy," said Leslie. "If an individual is able to get a discharge of their debts under Chapter 7, they will be free of pre-bankruptcy debts and can get the fresh start that was the basis for the bankruptcy laws in the first place. However, it is important to note that some debts cannot be discharged under Chapter 7, such as student loans and spousal/child support."
About Leslie Cohen Law PC
Leslie Cohen Law PC provides top-quality, cost-effective representation to businesses and individuals in bankruptcy and insolvency matters, financial disputes, out-of-court workouts, structuring, restructuring and reorganization. Ms. Cohen has successfully reorganized many companies and individuals under Chapter 11 in a multitude of industries including real estate, entertainment, manufacturing and livestock. The firm represents debtors, creditors, parties to contracts, litigation plaintiffs and defendants in bankruptcy adversary proceedings, family members, shareholders and other parties in interest in bankruptcy cases. For more information, please call (310) 394-5900. The law office is located at 506 Santa Monica Blvd., Suite 200, Santa Monica, CA 90401.
About the NALA™
The NALA offers local business owners new online advertising & small business marketing tools, great business benefits, education and money-saving programs, as well as a charity program. For media inquiries, please call 805.650.6121, ext. 361.