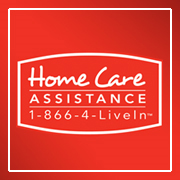 People typically assume that, as they get older, their quality of life will decrease
Toronto, Canada (PRWEB) December 18, 2014
Home Care Assistance – Halton/Peel Region (http://www.GreaterTorontoHomeCare.ca), the area's leading provider of non-medical, in-home senior care, is weighing in on a recent report that shows the disparity between how people expect their lives to change as they age and how life actually changes.
A recent report by The Wall Street Journal examined multiple studies and telephone surveys by the Pew Research Center and compared the expectations young people (18–64) have of aging with the actual reality of what seniors experience. The results showed that many people not yet of senior age felt that cognitive decline was inevitable, as were feelings of loneliness and depression, and that serious illness is an accepted part of aging. However, these symptoms were prominent in only a small percentage of seniors over 65, which went against what most people in general think of the aging process. (Source: Tergesen, A., "Why Everything You Think About Aging May Be Wrong," The Wall Street Journal, November 30, 2014; http://www.wsj.com/articles/why-everything-you-think-about-aging-may-be-wrong-1417408057.)
"People typically assume that, as they get older, their quality of life will decrease," says Rick Heinz, owner of Home Care Assistance – Halton/Peel Region. "However, this is not the case, and the report shows sound evidence to the contrary."
Heinz explains that in most instances, overall mood improves with age, as do the friendships that seniors experience. Seniors know what and who is important to them, so they are able to better prioritize their lives and their relationships. And the other myths are just as false; the large majority of seniors are not burdens to their families and, because of increased intelligence frequently leading to expertise, they can still be more than capable workers, says Heinz.
"That's not to say that there aren't some issues do come with aging. Physical limitations are magnified and when seniors reach an advanced age, the onset of diseases and dementia does start to impact their lives," he adds. "But to think seniors are irritable and depressed people who wallow in their old age is just not true for 90% of the senior population, as most live happy, productive lives."
"Even when they may need a little help in certain aspects of day-to-day living, the aim is always to promote independence," Heinz concludes. "The seniors we work with are normally capable in most aspects of their life, supplemented by our home care services to assist in specific tasks or areas in which they need some help."
Visit the Home Care Assistance – Halton/Peel Region web site to learn how senior home care can benefit one's family or loved ones.