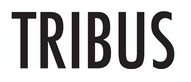 This is a great opportunity for TRIBUS to bring the most comprehensive set of information possible right to the fingertips of our brokers and agents.
Chicago, IL (PRWEB) August 04, 2014
Internet Data Exchange (IDX) and Virtual Office Website (VOW) company Displet has joined the TRIBUS team, bringing its innovative home search technology platform directly to the hands of TRIBUS brokerage clients. The recently announced partnership will create a seamless flow of real-time home listings, viewed homes, saved properties, saved searches and leads, thus allowing agents to work more collaboratively with their clients from the office, home or on the road.
Displet's platform was built as a responsive, mobile-friendly and highly customizable IDX solution that also integrates with WordPress websites. Moving forward, TRIBUS will invest heavily in the product to provide a revolutionary service to brokers that has a deeper range of data points, including neighborhood traffic and property information, reviews on current listings and information on sold properties in the area.
The highly responsive design optimizes the user experience regardless if being viewed on a desktop, laptop, tablet or mobile phone. The system also offers a high degree of customization, giving brokers the flexibility to customize the property detail view to their specifications.
TRIBUS remains committed to maintaining its valued relationships with other real estate technology vendors such as IDX Broker and Zillow-owned Diverse Solutions. However, this move marks a shift away from vendor IDX services for its brokerage accounts and toward building its internal team and range of services with innovative technology that will provide a more extensive data platform, smoother workflows and an overall better solution for its high-volume broker clients.
"This is a great opportunity for TRIBUS to bring the most comprehensive set of information possible right to the fingertips of our brokers and agents," said Eric Stegemann, Director of Strategy at TRIBUS. "We are pleased to be able to provide an in-depth and user-friendly service that will, no doubt, revolutionize the lives of our clients and turn more leads into successful sales."