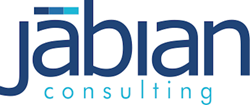 While technology has been a great enabler of change, the true driver behind transformation is human capital. In fact, it is the mindset of an organization – its culture – that actually makes or breaks any attempt at transformation.
ATLANTA (PRWEB) August 27, 2019
Business transformation and disruption have become synonymous with all things digital. But it turns out they're not contemporary notions…by at least 150 years. The primary drivers behind business transformation have been around as long as modern business has recognized the need to grow, adapt to new opportunities, respond to threats, or make a difference.
"About 85% of companies have undergone some kind of transformation, and 52% of them are going through transformation at any given time, according to our research", says Gokhan Guley, director of Jabian Consulting, Charlotte.
"The fact is, there are more circumstances that lead companies to think deeply about their businesses' need to transform than just technology implementation."
Through Jabian Consulting's experience in helping implement strategy and enhance business processes, Guley identifies and dispels five myths about business transformation in the first episode of Jabian Consulting's Strategy That Works Podcast:
Myth 1: Transformation is a reaction to disruption.
Transformation is not just about disruption but rather how you choose to look at the business. Yes, technology is a significant competitive driver, but remaining effort needs to be looking five, 10, 20 years out to see what needs to happen today to survive.
An example with the absence of an industry disruptor comes from a textiles maker. It realized constant cost cutting wouldn't lead to prolonged growth and profitability. Changing its mindset to value creation, it sold some assets and invested in others to enter a new, high-volume market segment. In the 12 years following the transformation, the company tripled revenue and quadrupled its share price.
A forward-thinking mindset doesn't need an outside catalyst to kickstart organizational transformation.
Myth 2: Transforming a business requires a lot of new technology.
Technology has created immense pressure on companies to change the way they do business over the last decade. While technology has been a great enabler of change, the true driver behind transformation is human capital. In fact, it is the mindset of an organization – its culture – that actually makes or breaks any attempt at transformation. The most successful companies are the ones that inject constant transformation into their culture. They're always thinking about how they can improve and stay one step ahead, not just worry about succeeding at the current business. Companies that nurture that kind of culture will always have a competitive advantage.
Myth 3: Transformation is a choice not a necessity.
In life and business, change is the only constant. Selling a service or product to a customer base at a profit has remained as the main driver of business. What's new is the pace of change required to stay competitive. Knowing your customers and what needs to change to satisfy their expectations on quality and speed requires constant vigilance. The ability to continuously transform to stay in tune with customer expectations has emerged as the number one success factor for all organizations.
Myth 4: Transformation is a one-time thing.
Transformation is continual. The most successful companies are those that have developed the endless capability to transform, or in other words, to evolve. Consider the journey of Nokia. It started in 1865 as a Finnish paper mill. Thanks to its capability to transform, it first evolved into a cable manufacturer, then to a leading cellphone maker and the fifth most valuable brand in the world, and now to the third largest telecommunication infrastructure company in the world. This is the kind of capability that is required for a company to successfully lead so many different industries for over 150 years.
Myth 5: Keeping up with my competitors is all I need to do.
Keeping up with known competitors may have been the critical success factor in the past, but that is no longer enough for survival. Companies not only need to keep up with what their competitors are doing, but also watch out for the disrupters that can emerge from anywhere. Amazon, Netflix and Tesla were not on anyone's radar when they emerged as major industry disruptors. These companies continue to threaten many different industries with their ability to change the rules of the game. Every company should consider having a "chief panic officer" to scan what's happening in and outside of their industry. Think about how your company can be put out of business and build capabilities to be able to respond to those changes and opportunities.
Get the full picture of what drives business transformation in Episode #1 of the Strategy That Works Podcast, "Business Transformation Best Practices Explained".
Strategy That Works Podcast features the best minds in management and technology. Subscribe at http://www.jabian.com/insights/podcast and listen on Apple Podcasts, Google Podcasts and Spotify.
About Jabian Consulting
Jabian Consulting is a strategic management and technology consulting firm with an integrated approach to creating and implementing strategies, enhancing business processes, developing human capital, and better aligning technology – ultimately helping clients become more competitive and profitable. Jabian blends functional expertise, industry knowledge, and senior experience to think strategically and act practically. It's a Strategy that Works®.
For more information, visit http://www.jabian.com.
Contact
Robert Amberg, (678) 824-7372‬