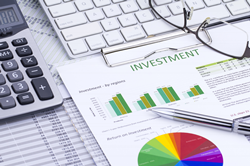 Venture capital and private equity firms make investment decisions that don't always make sense; they are not seeing the better opportunities in Minority Business Enterprises (MBE) and women-owned startups.
TAMPA BAY, Fla. (PRWEB) October 13, 2021
In 2015, more than three-quarters of venture capital money in the U.S. went to companies in Massachusetts, New York, and California. Only 5 percent went to women founders. Just one percent went to African-Americans and Latinos.(1) Since then, the numbers haven't improved. Funding to women entrepreneurs fell from 2.7 percent in 2019 to 1.8 percent in 2020, and mixed-gender teams received a mere 11.1 percent in 2020, compared to 12.9 percent in 2019.(2) But, enter "curious" disruptor Paul Ford, Founder and Managing Partner at DS9 Capital, who explains to Karla Jo Helms, host of the Disruption Interruption podcast that venture capital and private equity firms will make investment decisions that don't always make sense; they are not seeing the better opportunities in Minority Business Enterprises (MBE) and women-owned startups.
After college and nine years in the corporate world mastering the relevant skills, Paul saw how investors talked about looking for companies that matched their company's thesis and invented KPIs to support them, but did not speak about profitability. That's when Paul said THAT'S IT—I'M DONE WITH THE STATUS QUO—and picked another path. Despite the venture capitalist and private equity opinions that companies without $100 million growth potential (which comprise the bulk of the U.S. economy) were merely "lifestyle" businesses and not worth the investment, Ford would focus on growing these very businesses that the VC and PE firms are choosing to ignore.
Paul explains:
1. Curiosity is the essential component of disruption. It's what encourages you and keeps you moving. Work won't feel like work. It will feel more like a hobby.
2. Due the way venture private equity investing is organized, everyone tends to follow the pack and take the same path, which is not sustainable
3. Everyone wants to create a million-dollar company and become a millionaire, but you need to create realistic objectives and set achievable goals.
4. The bulk of the US economy (80%) is built on mom-and-pop businesses.
5. Consider your first job as a training program. Absorb all the important lessons about your field, but don't think you'll become an expert immediately.
6. Don't keep your wisdom to yourself. There could be others who need your help, and it's always beneficial to lend what you've learned.
7. The best education is on-the-job experience, and can often be a better education than more time in school. But that education will only serve you if you remain curious.
Disruption Interruption is the podcast where you'll hear from today's biggest Industry Disruptors. Learn what motivated them to bring about change and how they overcome opposition to adoption.
Disruption Interruption can be listened to via the Podbean app, and is available on Apple's App Store and Google Play.
About Disruption Interruption:
Disruption is happening on an unprecedented scale, impacting all manner of industries— MedTech, Finance, IT, eCommerce, shipping and logistics, and more—and COVID has moved their timelines up a full decade or more. But WHO are these disruptors and when did they say, "THAT'S IT! I'VE HAD IT!"? Time to Disrupt and Interrupt with host Karla Jo "KJ" Helms, veteran communications disruptor. KJ interviews bad a**es who are disrupting their industries and altering economic networks that have become antiquated with an establishment resistant to progress. She delves into uncovering secrets from industry rebels and quiet revolutionaries that uncover common traits—and not-so-common—that are changing our economic markets… and lives. Visit the world's key pioneers that persist to success, despite arrows in their backs at http://www.disruptioninterruption.com.
About Karla Jo Helms:
Karla Jo Helms is the Chief Evangelist and Anti-PR(TM) Strategist for JOTO PR Disruptors(TM).
Karla Jo learned firsthand how unforgiving business can be when millions of dollars are on the line—and how the control of public opinion often determines whether one company is happily chosen, or another is brutally rejected. Being an alumni of crisis management, Karla Jo has worked with litigation attorneys, private investigators and the media to help restore companies of goodwill back into the good graces of public opinion—Karla Jo operates on the ethic of getting it right the first time, not relying on second chances and doing what it takes to excel. Helms speaks globally on public relations, how the PR industry itself has lost its way and how, in the right hands, corporations can harness the power of Anti-PR to drive markets and impact market perception.
About DS9 Capital:
DS9 Capital is a founder-friendly portfolio management holding company focused on building enduring and stable cash-flowing businesses in the insurance and healthcare technology space. DS9 is generally focused on frontier technology and service offerings in the insurance and healthcare space largely leveraging cloud-based infrastructure, and more specifically on applying our domain expertise to nano-cap sized businesses to expand the value chain for all stakeholders. This value creation typically includes investment, leveraging our vast resources and networks to create a strategic pipeline for organic growth, and realigning the businesses to optimize commercial and IP assets. Our tactical goal with each of our companies is to leverage our expertise into higher margin and missed revenue opportunities.
1. Schiller, Ben; "Why Venture Capitalists Aren't Funding The Businesses We Need"; Cells"; Last updated 29 September 2017; FastCompany; fastcompany.com/40467045/why-venture-capitalists-arent-funding-the-businesses-we-need.
2. "Ackerman, Maya; "Bias In Venture Capital"; Last updated 04 February 2021; Illuminate; scu.edu/illuminate/thought-leaders/maya-ackerman/bias-in-venture-capital.html.