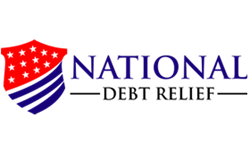 the graduating class of 2013 owed an average of nearly $30,000
New York, NY (PRWEB) September 20, 2014
National Debt Relief shares in a recent article published September 16, 2014 the factors that are contributing to the student debt crisis. The article titled "Who's Really Responsible For the Student Debt Crisis?" explains that dissecting the student loan problem may not be as easy as it looks.
The article starts off by explaining that there is now more than $1 trillion outstanding in student debt. This amount has already overtaken credit card debt and even auto loan debt. And it seems to be still going south as the graduating class of 2013 owed an average of nearly $30,000.
Taking out a loan means that you promise to pay for it within a specified repayment time frame. Seems easy enough to understand and execute but the problem starts when borrowers start getting into default. At present, the average default per borrower is $16,697 and the total of outstanding loans in default as of the third quarter of 2014r is $95.9 billion. And the taxpayers are on the hook for the loss.
The article points out that the easiest to blame would be the student who are taking out student loans and getting into default. They either mismanage their budget or fail to find a nice paying job after leaving school. But the schools are also to blame for the high and ever increasing cost of attendance. This holds true most especially for the for-profit schools who are charging high rates for higher education.
There are also some people who are blaming the federal government for the increase in student loan debt. As private institutions look at the ability of the borrower to repay the amount they are borrowing, the U.S. Department of Education has a different approach. Federal student loans are being offered to those that needs them the most.
As such, the marginalized students with families who are not earning enough are the ones entitled to the most federal student loans. To read the rest of the article, click on this link: http://www.nationaldebtrelief.com/whos-really-responsible-student-debt-crisis/