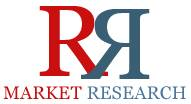 Factors which are driving the DTS systems market include their ability to operate in harsh environments and their application in improving brown field operations.
Dallas, TX (PRWEB) April 18, 2015
The Distributed Temperature Sensing (DTS) Systems Market is projected to register a CAGR of 8.44% between 2014 and 2020 to reach $828.4 million. Conventional temperature measurement systems are inconvenient to use in harsh operating environments. They are susceptible to electromagnetic interference, extremely high temperatures, and corrosion in humid conditions. In the oil &gas industry, temperature measurement is an important requirement for applications such as downhole reservoir monitoring and well completion. Some applications require temperature sensing systems that can operate at high temperatures and are immune to any electromagnetic interference. Distributed temperature sensing systems provide the perfect solution for such applications. The complete report is available @ http://www.rnrmarketresearch.com/distributed-temperature-sensing-dts-systems-market-by-operating-principle-otdr-ofdr-fiber-type-single-mode-multi-mode-application-oil-gas-production-power-cable-monitoring-fire-detectio-market-report.html .
For over a decade, DTS systems have been used in oil & gas production. They provide a cost-effective solution for obtaining highly accurate temperature measurements. In DTS systems, a single optical fiber acts as a sensor, replacing the need of multiple point sensors. DTS systems have a high spatial resolution and long range, making them extremely useful in conditions wherein it is difficult to trace the exact sensor location after preliminary engineering. As DTS systems rely on optical sensing, they are free from any electromagnetic interference as well as the risk of electric hazards which affect electrical sensing systems. The systems are increasingly used in other applications such as power cable monitoring, fire detection, and pipeline leakage detection.
Key Companies profiled in this research report are Halliburton Co., Sensornet Ltd., Innosys Industries, Inc., OFS Fitel Llc, LIOS Technology GMBH, Schlumberger NV, Omnisens SA, Yokogawa Electric Corp., Weatherford International PLC, Sumitomo Electric Industries Ltd., Omicron Electronics GMBH, Tendeka B.V., AP Sensing GMBH, and GESO. Order a copy of this research report @ http://www.rnrmarketresearch.com/contacts/purchase?rname=355779 .
The improved reliability of distributed temperature sensing systems, their ability to operate in harsh environments, and their application in improving brownfield operations are some of the key drivers of the DTS technology. However, technical difficulties in sensor cable deployment remains one of the biggest restraints of this technology. The subsea market presents a high potential for the growth of the DTS technology in the near future. The most important challenge ahead for DTS system providers is the high cost of DTS systems. The key to success, however, is providing the best value solution to customers that justify the relatively higher price of these systems.
In this report, the distributed temperature sensing systems market has been segmented based on measuring principle, fiber type, and application. The DTS systems market based on geography has been segmented into the Americas, Europe, Asia-Pacific, and the Rest of the World. Market sizes for major countries have also been covered in this report.
This is a premium research report priced at US$ 4650 for single user PDF license. Inquire for discount on this research report @ http://www.rnrmarketresearch.com/contacts/discount?rname=355779 .
Browse Similar Reports:
"IWSN Market by Sensor (Temperature, Pressure, Level, Flow, Humidity, & Others), Technology (Bluetooth, Wi-Fi, Wirelesshart, & Isa.100.11a), Application (Oil & Gas, Energy & Power, Automotive, & Food & Beverage) & Geography – Global Trend & Forecast to 2013 – 2020" is a Dec 2014 publication of 210 pages and it says global IWSN market size is estimated to grow from $401.23 million in 2013 to $944.92 million by 2020 at a CAGR of 12.96% from 2014 to 2020. The wireless temperature sensors are expected to grow at a CAGR of 13.42%. This growth is heralded by the oil and gas, automotive, and food and beverages industries. Companies profiled in this research report are Atmel Corporation, Ambient Micro, Endress+Hauser Ag, Emerson Electric Co., General Electric Company, Freescale Semiconductor Inc., STMicroelectronics, Honeywell International Inc., Siemens AG., and Yokogawa Electric Corporation. Complete report available at http://www.rnrmarketresearch.com/industrial-wireless-sensor-networks-iwsn-market-global-forecast-analysis-2012-2017-by-technology-components-applications-geography-market-report.html .
"Non-Glass Capacitive Sensors Market by Type (Plastic/Polymer -PMMA, PC, PET PETG and Others, ITO Film, Non-ITO Film and Sapphire), Application (Consumer and Commercial) and Geography – Global Trends and Forecast to 2014 – 2020" is a Nov 2014 publication of 195 pages and it says non-glass capacitive sensors market is projected to cross $35.1 Million by 2020, growing at a very high CAGR from 2014 to 2020. Companies profiled in this research report are Apple Inc., Canatu Ltd., Cima Nanotech, Inc., TPK Holdings Co. Ltd., Iljin Display Co. Ltd., Graphenea SA, GT Advanced Technologies Inc., Rubicon Technology Inc., Cambrios Technologies Corporation, General Electric Co., BASF SE, and Evonik Industries AG. Complete report available at http://www.rnrmarketresearch.com/non-glass-capacitive-sensors-market-by-type-plasticpolymer-pmma-pc-pet-petg-and-others-ito-film-non-ito-film-and-sapphire-application-consumer-and-commercial-and-geography-global-trends-a-market-report.html .
About us:
RnR Market Research library offers syndicated reports by market research publishers from across the globe. We help you find the most relevant business intelligence from ready-to-buy syndicated market research studies. Not limited to industry reports covering telecommunication, healthcare, pharmaceutical, financial services, energy, technology, real estate, logistics, F&B , media and more, RnR Market Research also offers company data, country profiles, trends, information and analysis on the sector of your interest. (http://www.rnrmarketresearch.com/market-research-reports-publisher ).