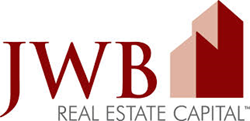 Investments into our company owned houses can provide a mixture of returns for consumers who are seeking ways to improve monthly and annual returns on investment
Syracuse, NY (PRWEB) May 20, 2014
The financial investments that some consumers make each year include many of the stocks, bonds and ETF programs that are offered through brokerage sources. The JWB Real Estate Capital company is now providing diversified investments in rental homes through its housing programs at http://jwbrealestatecapital.com.
The diversification into the real estate market has helped the JWB company to corner a growing market in North Florida. The city of Jacksonville, which boasts the highest population of all FL cities, has helped provide a foundation for long-term growth in the housing sector based on the need for rental properties.
"Investments into our company owned houses can provide a mixture of returns for consumers who are seeking ways to improve monthly and annual returns on investment," said a JWB Real Estate Capital source.
The spread of homes that are now offered as income earning properties around Jacksonville has earned the JWB company national recognition. A recent write-up in the Wall Street Journal exposed the new investing programs now available to a larger market of investors interested in spreading out their portfolio.
"We take out the hard work of buying a home, fixing it up and selling it to make a profit by allowing investors to tap into our monthly cash returns from rent collection in our property network," said the source.
The JWB Real Estate Capital website can now be used as one informational source to find content about how to get started in investing in the rental market in the U.S. Access to the company programs is currently provided on the homepage as well as downloadable training content.
About JWBRealEstateCapital.com
The JWBRealEstateCapital.com company specializes in the housing market in the state of Florida. This company uses its team of purchase agents to find, review and purchase houses that are later used as investment homes for clients. The JWBRealEstateCapital.com website is now packed with complimentary investment information to help the public find ways to boost annual investment income from simple housing investments. A direct contact system has been built to provide immediate information to the public through the company website in 2014.