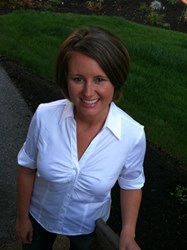 A knowledgeable divorce attorney is the best guarantee to a successful outcome when facing issues regarding child support.
Vancouver, Washington (PRWEB) October 23, 2013
Lambert Law Office, PLLC is the practice of Crystal Lambert, a divorce lawyer from Vancouver WA. On her website's blog she offers free information as a resource for people facing family law issues. A recent blog post discussed child support laws in Washington and what people should know about them.
Lambert explains that child support is the funding each parent is required to contribute to support the children in a divorce, legal separation or paternity matters.
"The State of Washington does not expect one parent to carry the burden. Child support is paid by the non primary residential parent to the primary residential parent."
She explains that the combined monthly net income of each parent, the "standard calculation" is determined, and support amounts are based on that calculation.
A tool to help in this calculation process can be accessed here.
The post reiterates the report of the U.S. Census Bureau that more than 50 percent of parents do not receive all of the child support ordered by the court. Supporting a child or more than one child without financial help from the other parent can be difficult at best, Lambert explains, and when the disassociated parent is unreliable, life can become a series of financial dilemmas for the child's primary caregiver.
The post goes on to say that to have court orders of child support enforced, most parents find the effort streamlined by enlisting the help of a family law attorney who can assist them in working through the Washington State Support Schedule on a regular basis. Even after a divorce is finalized and the court has ordered a specific child support amount, there are often situations which require a modification in the child support order.
To modify a child support order, she writes, a petitioner must make certain that the court in Washington has jurisdiction. A divorce attorney can explain that normally a motion for adjustment or petition for support modification can be filed in Washington if:

The current Order of Child Support is from Washington, and
The other parent, OR the child still lives in Washington.
Whatever situation divorced parents find themselves in, Lambert feels that the children's best interests need to be considered most important. She says a knowledgeable divorce attorney is the best guarantee to a successful outcome when facing issues regarding child support.
About Crystal Lambert
Crystal Lambert graduated Summa Cum Laude from Washington State University Honors College in 2004. She finished her legal education through the Washington State Bar Association Law Clerk Program and is licensed to practice in the state of Washington and the Western District of Washington Federal Court. She also serves as a Court Appointed Guardian Ad Litem for children in family court cases.
See her testimonials here.