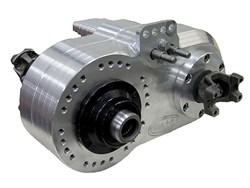 Our quote system to go along with the divorced cases takes away any effort by consumers who research parts
Dayton, Ohio (PRWEB) August 09, 2013
4WD parts and accessories now makeup a large section of the sales that are processed by secondary companies online. The http://www.transfercasesforsale.com company is now stocking one of the hardest to find drive train parts online. This company is now selling these divorced transfer case units for immediate installation inside compatible vehicles.
"Most units that are found marketed online are not independent of the drive shaft," said a source from the Transfer Cases for Sale company. The divorced cases are used by some automakers to allow easy swap out of these units when an issue is encountered.
A brand new easy search system is designed by this company to make finding vintage and late model case assemblies easier for the public.
Website changes have been made and announced this year that include a series of helpful tools that are designed exclusively for automotive parts customers.
"Our quote system to go along with the divorced cases takes away any effort by consumers who research parts," the source added. One of the most used features of the quotation system online is the price comparison feature. This tool generates price quotes from multiple sources that supply the TransferCasesforSale.com company.
Because price is considered one of the important factors when selecting replacement auto parts, easier research is now conducted for pricing when making use of this system online. Buyers interested in limited warranty terms and current shipping discounts can use this tool to their advantage when researching.
The divorced case assemblies can be easily purchased as reconditioned or previously owned. These two configurations are providing more choices that are not typically available when using dealerships or automotive retail stores for purchases.
About TransferCasesforSale.com
The TransferCasesforSale.com company provides immediate access to used and rebuilt case assemblies for the general public online. This company sells its units to all interested consumers at the same price levels that trade industry companies receive. This near wholesale pricing is part of what has helped this company to grow as a leading 4x4 parts seller online. The TransferCasesforSale.com company ships each unit in the U.S. without any charges for freight when ordered through one of the ordering systems that are created for consumer use.