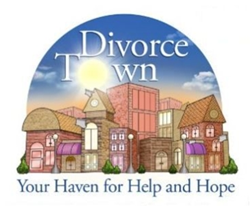 DivorceTownUSA.com hosts a variety of events designed to bring professionals and potential clients together in online and offline communities and events.
Phoenix, AZ (PRWEB) April 01, 2016
Lisa C. Decker, Certified Divorce Financial Analyst (CDFA), Real Estate Collaboration Specialist in Divorce (RCS-D), and CEO of Divorce Money Matters and DivorceTown® USA is excited to announce the launch of a Phoenix, AZ chapter of DivorceTown USA.
Ms. Decker will be flying to Phoenix April 5th and meeting with divorce service providers who have taken on leadership roles in making this new chapter successful in meeting the needs of citizens of Arizona who may be dealing with matters of divorce. The leadership team consists of four members each representing different aspects of divorce.
Maria Tomas-Keegan, Divorce Recovery Coach and the initiator of this new chapter said, "We believe when people are informed about their choices, conversations get easier. When communication improves, decisions get easier. When there is more clarity around decisions, people feel more empowered—even in the most difficult situations, like divorce. By bringing a wide variety of professionals together here in Arizona who support this community—those contemplating divorce, divorcing and already divorced—we believe we can help to make one of the most devastating times in peoples' lives (for the divorcing couples as well as for their children, families and friends) a more knowledge-filled and hopeful life transition. Although divorce may feel like an isolating experience, no one has to go through it alone. DivorceTown USA—AZ Chapter can be the 'dream team' that helps you to design your strategy, survive the upset and thrive in the next chapter of your life."
Elizabeth Westby, Family Law and Estate Planning Attorney, another member of the leadership team added, "We are looking for people who are motivated in their businesses and devoted to their industry; people who know their clients and are truly invested in them. The idea is to simplify the process by having reliable and thoughtful professionals for the client to choose from. Divorce is such an emotionally-charged time in people's lives, the task of finding a professional can be overwhelming. Peace of mind comes from having a great team."
Children are frequently innocent victims in divorce and that's why Ms. Decker created an illustrated DivorceTown road map with the "Put Kids First Park" shown in the heart-center of town. "When minor children are involved in a divorce, extra special care needs to be taken to make sure their best interests are front and center to avoid potential harm, now and in the future," said Ms. Decker.
Focusing on the family is what leadership member, ShaRon Rea, of The Whole Family Coaching, does best. She shared, "Your children learn about their world and how it works from you, their parent. When they see you working toward a more peaceful and happy life, it gives them hope for their future."
Rounding out the leadership group is Cristi McMurdie, of WHYmediate Mediation Services and the McMurdie Law firm, a family and estate planning lawyer, mediator, international coach and speaker. With more than 20 years' experience, she brings a wealth of knowledge to the group and to the community at large. Cristi shared, "This cutting edge organization brings much needed support and awareness to the burgeoning field of mediation as a complete alternative to destructive traditional family law litigation. Since one of the main reasons for conflict is miscommunication, mediation allows you to get straight to the heart of the matter and deal with the issues with a professional facilitator/mediator easily located in our website. DivorcetownUSA.com brings like-minded professionals together to find a home for their values and ideas."
The DivorceTown USA Leadership Team, along with Ms. Decker, will be holding a professional networking event for divorce service providers in the local region on April 5, 2016 at 5:00 pm at Keegan's Grill in Phoenix. For more information on this event please contact lisa(at)divorcemoneymatters(dot)com.
As a CDFA in private practice in Atlanta, GA, Ms. Decker coach's clients across the nation who are seeking divorce guidance while helping them assemble a local team of professionals to meet all of their divorce needs. She provides services to both men and women individually, and most enjoys working with couples looking for a saner, savvier, money-saving way to divorce by offering pre-divorce financial planning through unique, flat-fee services.
In addition, through her new online community, DivorceTown®USA.com, Lisa hosts are a variety of events designed to bring professionals and potential clients together in online and offline communities and events so families transitioning thru divorce can get the best outcome possible for their finances, their families and their futures, ultimately seeking to "Improve the way America divorces, one family at a time™."