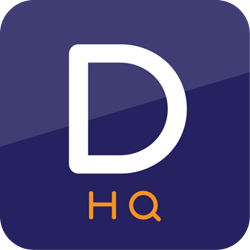 Most users loved the design and simplicity of DivvyHQ 1.0's interface, but 2.0 should knock their usability socks off.
Kansas City, MO (PRWEB) January 28, 2014
DivvyHQ, a cloud-based, content planning and production workflow tool that makes life easier for small businesses to Fortune 100 companies is officially rolling out a private beta of its new platform, Divvy 2.0. Over a year in development, the company has completely rebuilt DivvyHQ from the ground up to help marketers and content producers get/stay organized and successfully execute demanding, complicated and content-centric marketing initiatives.
DivvyHQ is very interested to see how this new version will fit within the larger organizations that make up much of its clientele. The company's product is currently used by such brands as: Sprint, QVC, Walmart, Cisco, National Geographic, Ocean Spray and TomTom.
DivvyHQ 2.0 will feature a completely redesigned, touch/mobile-friendly interface, as well as direct publishing functionality to many of the most popular web and social media channels. DivvyHQ 2.0 will also include access to unlimited calendars, customizable content fields, new production tasks and management features, custom workflow builder and calendar syncing with Microsoft Outlook, Google Calendar and iCal.
DivvyHQ Co-Founders Brock Stechman and Brody Dorland promise even more updates are to come throughout the private beta rollout of DivvyHQ 2.0. DivvyHQ's Dorland says, "Most users loved the design and simplicity of DivvyHQ 1.0's interface, but 2.0 should knock their usability socks off."
The Co-Founder's goal of this beta-testing period is to get real users on the system managing real content in the real business world. "Our new platform is based on a culmination of insights gathered from our users over the last two and a half years. DivvyHQ 2.0 will be a game-changer, and we are confident it will meet and exceed the demands of our current and future clients," says Co-Founder Brock Stechman.
For more information on DivvyHQ and the details of the 2.0 private beta launch, visit DivvyHQ.com.
DivvyHQ is a fast-growing company with a targeted focus on building the best tool for big brands, agencies, publishers and media companies who produce high-volumes of content. DivvyHQ's unique functionality combines web-based calendars, content management and online collaboration to help global content teams capture content ideas, assign and schedule content projects, produce any type of content and stay on top of production deadlines. http://www.DivvyHQ.com.