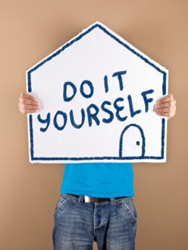 Most alarm system companies provide a DIY system, knowing which companies are the best with these great free reviews.
San Jose, CA (PRWEB) January 15, 2014
AlarmSystemReport.com has reviewed dozens of do-it-yourself alarm systems in the market and has declared FrontPoint Security, LifeShield Home Security, Protect America, and Vivint Home Security as the 2014 Top Do-It-Yourself Alarm Systems.
These alarm system companies are taking the industry by storm as more and more customers are making the switch to do-it-yourself alarm systems. In its reviews, Alarm System Report has highlighted the many reasons why customers should purchase one.
First of all, no tools are required in handling the installation and no prior experience is needed. Installation is extremely simple and easy because most of the featured alarm system companies program its alarm system equipment prior to shipping it to customers. Usually, there is an easy-to-follow instruction guide included in the packaging.
The installation of a DIY alarm system is not time consuming at all. A typical DIY system shouldn't take longer than an hour tops to complete the installation. Alarm System Report reminded consumers that in case they run into any snags during the installation, they could always call the alarm company for technical support.
These systems are an excellent way for customers to save money on up-front installation or activation costs. Basically, the pricing remains the same when it comes to equipment and monitoring services. However, the fact there is no need to pay for the alarm system installation can ultimately save customers' money. Most alarm system companies offer installation services anywhere from $100 to $250. While there are some who will install free of charge, most companies these days will charge something for a professional alarm system installation. So, in the end, customers could save from as little as $100 to as much as $200-$300.
DIY Alarm Systems allow homeowners to move the system with them in case they are transferring to a new home. One of the great things about a do-it-yourself alarm system is its mobility feature. The truth is that uninstalling this kind of system is as easy as installing it. Uninstalling simply requires customers to unplug the main Control Panel and take down the wireless alarm sensors.
Aside from explaining the reasons why do-it-yourself alarm systems are more beneficial to customers compared to those that require professional installation, Alarm System Report has also assessed in detail each of the alarm system company's equipment quality, monthly monitoring services, and pricing details.
AlarmSystemReport.com's reviews also included information on the available discounts and promotions offered by each alarm system company. It is the goal of the review site to make it easy for readers to find the best deal for their alarm system needs.
About AlarmSystemReport.com
Everything that is needed to know about the leading alarm systems in the Unites States is at AlarmSystemReport.com. Backed up by security system experts, the review site provides reviews of the different alarm systems in the market and the companies that provide them. It is a great resource and guide for readers to make the right purchasing decision.
# # #