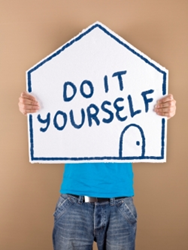 Consumers that want to get the most for their money should research the DIY Security System Company reviews on SecuritySystemReviews.com.
Houston, Texas (PRWEB) February 06, 2014
When people think that their home or neighborhood security has been compromised, they often seek do it yourself security system solutions. Unless the clients don't have a lot of time but a lot of resources, installing their own measures and equipment is the usual way to go.
Sometimes, understanding the measures a client has put into his own home is the only way for them to completely utilize the security system. When do it yourself security systems are mentioned, it's easy for people to think about home owners installing their own cameras and alarms. Although this may be possible, it isn't the only way to beef up home security.
The one thing clients should concentrate on when using DIY security systems is point of entry. It's important to look at doors, windows, gates and other openings in the house. Jambs may be reinforced and grills may be installed to reinforce the home from outside intrusion. The main door should also be reinforced and have more than one lock. Most homes only have a heavy door and a knob lock that is more decoration than security. Experts advise home owners to install a second lock, preferably a deadbolt that cannot be opened without a key from both sides. A double sided deadbolt is the most secure anyone can get since this protects the home owners from outside intruders and allows them to lock in people they don't want getting out.
Home owners should also keep in mind that the quality of the door is also important when they want to strengthen their security. Even if a door is equipped with numerous locks, weak structure that comes about when people use soft wood or thin materials make the locks liabilities. Intruders can just kick down the thin door while the many locks anchor the edges in place.
Another problem that home owners face when they want to install a DIY security system is the brand of devices they should use. Although there are a lot of companies who provide DIY home security systems, clients need extra, valuable and reliable information on these companies. SecuritySystemReviews.com offer people with the opportunity to peruse reviews on the best DIY home security systems in the market. Thanks to the internet, the tedium of calling, looking through pamphlets and all the legwork needed to find the information people need on a DIY security system is eliminated. The website provides both at-a-glance and in-depth information; both types are useful for all home owners.
Some clients may overlook some security measures that are already present in their homes. A good dog is always a great security measure since barking can always chase away would-be intruders. If clients cannot own a dog on the premises of their home a good alternative is an alarm system that gives off large dog barks when tripped.
For 2014, the New Year ushers in another slew of attempted break-ins with new methods and techniques for intruders. People should be prepared in their own ways and with the help of expert advice.
About SecuritySystemReviews.com
Whenever home owners have a need for more information on the security systems available in the market, their first stop should be SecuritySystemReviews.com. The website offers valuable information without the legwork that usually involves canvassing for good systems. People can appreciate the effort site developers and experts have poured into the site; potential buyers are armed with the right information and advice before they even come in to a sales meeting. Top ten lists, rankings, strengths and weaknesses are available for people who want to know more about the market. The site also offers quick information for people on the go as well as a wealth of expert advice and important information about the companies competing for clients in the home security industry.
# # #