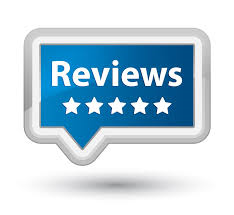 The DIY reviews on alarmsystemreport.com provide curious consumers with all the information they need to know to purchase the right system.
Kansas City, Missouri (PRWEB) March 24, 2014
With more and more homeowners opting for do-it-yourself alarm systems, experts at AlarmSystemReport.com has announced that their newly created reviews for 2014 are now available to help consumers learn which company are offering the best alarm systems that could fit their alarm security needs.
In its 2014 reviews, AlarmSystemReport.com has declared FrontPoint Security, LifeShield Home Security, Protect America, and Vivint Home Security as the 2014 Top Do-It-Yourself Alarm Systems. These alarm system companies are the most popular and trusted the industry and was found by security system experts to offer excellent products and services at affordable and reasonable costs.
On top of the reviews, Alarm System Report has also reckoned the primary reasons why customers should forget about professionally installed alarm systems.
Alarm System Report's primary reason why consumers must go for DIY alarm systems is the savings it could give on the up-front installation and activation costs. While the pricing remains the same when it comes to equipment and monitoring services, DIY systems enable customers to save around $100 to $250 on professional installation. This fact, as suggested by the review site, makes DIY systems as a great option for budget-conscious customers.
Another reason provided by Alarm System Report in choosing DIY alarm systems is that it is easy and hassle-free. According to the review site, only basic tools are required in conducting the installation. Also, there is no prior experience is needed so anyone who are able to follow simple instructions can do the installation. Most of the featured alarm system companies program its alarm system equipment prior to shipping it to customers.
Lastly, Alarm System Report noted that DIY alarm systems allow homeowners to move the equipment and system with them in case they are shifting to another location. The review site also related that uninstalling DIY alarm systems are as easy as installing it. It noted that uninstalling simply requires customers to unplug the main Control Panel and take down the wireless alarm sensors.
More information about DIY alarm systems and the comprehensive reviews of the leading alarm system companies are now available for free at AlarmSystemReport.com. With the complete contact information of the leading DIY alarm system companies included in the reviews, readers could directly inquire to their prospect or choice after reading the reviews.
About AlarmSystemReport.com
AlarmSystemReport.com is the ultimate resource site for the readers' home alarm system needs. It provides reviews of the different alarm systems in the market and the companies that provide them.
# # #