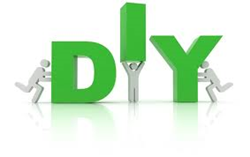 The best of 2014 list of diy home security systems is now available online for free at securitysystemreviews.com to assist customers in their purchasing process.
Boston, Massachusetts (PRWEB) March 17, 2014
A complete list of the recommended do-it-yourself (DIY) security system companies for 2014 is now available at http://www.securitysystemreviews.com. Homeowners can access complete reviews on the leading DIY security system companies written by seasoned home security experts.
SecuritySystemReviews.com's DIY security system reviews extensively discussed each company's equipment quality, documentation, and customer support because this could help them gauge if they are capable of handling the installation on their own.
Leading the list this year is FrontPoint Security. According to the review, this company has taken security system installation to the next level with an extremely easy DIY installation that could run system up and running quickly and without hiccups. Its systems are said to be quick and easy and can be installed by anyone and everyone.
This company completely programs the new security system before shipping it to the customer. Upon receipt, homeowners simply follow the easy to use set up guide. No tools or experience are needed when setting up the system.
Protect America came in second in this year's list with the review site, noting that it gives customers ton of great resources to help them in security system installation. These resources, which includes a do-it-yourself tutorial video, PDF set-up guide and sensor descriptions and recommendations, are all available on their website. On top of this, what sets Protect America apart is that customers can call the company's support team and have them walk through the set-up step by step.
LifeShield, meanwhile, was noted to offer proprietary systems that entail quick and easy do-it-yourself installation without a lot of hassle. According to the review, Lifeshield security systems can be up and running in a matter of minutes. Its completely wireless main control unit and sensors make the installation process a breeze. It was noted that there are interactive settings and capabilities that can be set up for each sensor as well. While this DIY security set-up is simple enough that most anyone can do it, the company also offers installation service for under $100.
Full reviews of these best DIY home security systems and other DIY installation tips are now available at the SecuritySystemReviews.com for free. Also available in the site are the latest reviews of the top home automation, cellular, wireless, and do-it-yourself security system companies.
About SecuritySystemReviews.com
SecuritySystemReviews.com is the leading resource site for the latest innovations and information on the security system industry. Through its stringent process of choosing leading security system companies available, it provides readers with impartial, thorough, and professional reviews that are honest and sound recommendations from seasoned expert reviewers.
# # #