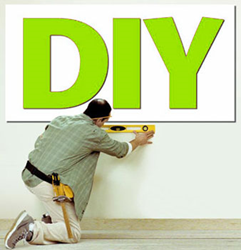 The benefits of do it yourself security systems are easily observed by many homeowners, now choosing one of the best DIY systems for 2014 is easy.
Cincinnati, OH (PRWEB) March 13, 2014
With the New Year, new threats and challenges face homeowners who want to protect their property. The first step in finding the right service provider for home protection is gaining knowledge on trends in the market today, looking at which systems are popular and which are the best and most reliable.
http://www.securitysystemreviews.com has recently concluded their exhaustive and comprehensive review of the best players in the market to present the best DIY Security Systems for 2014. For clients who are thinking of installing their own security system or changing service providers, the website's best do it yourself security systems for 2014 list is the best starting point out there. Thanks to a team of security experts, the site gives consumers great information and access to other resources to help them make the right decisions.
Additional great features of the site that can really help customers are the tips and rankings based on different kinds of systems. SecuritySystemReviews.com understands how some potential buyers want to know all they can about a system before they purchase. The site allows them to see the service provider rankings depending on what kind of system they're looking for. If a client wants a do it yourself home security system, there is a separate list from the overall rankings of the best security company.
When looking for a DIY home security system, it's important that the client considers the following:
1. Power source. Wireless systems usually run on internal batteries. Make sure that the power cells carry a lot of juice or have high mAH. The higher the capacity of the system the longer it can function without needing a battery change or a recharge. Clients are urged to ask the service provider about the power source of their main panel.
2. Installation. The main reason consumers want a do it yourself security system is so they can have the system set up on their own time. Some homeowners want to know everything they have in their homes and installing the system themselves is the best solution. Clients should get user-friendly systems that can be set up by someone with minimal hardware and software competencies.
3. Network. The best network for do it yourself security systems is cellular system. Why? Wi-Fi and other internet-based systems are easy to attack and prone to failure thanks to multiple dependencies. If a house's Internet service goes down so does the security. It's quite easy for tech-savvy intruders to use a laptop and special software found online to hack and disable Internet security systems. If the home security system has its own network then it's almost impossible to hack the panel. Consumers should ask service providers what type of network their system supports and if there are alternative options.
4. Up-front costs and maintenance fees. Some clients may be lucky to get month-long free trials from some service providers. Consumers must understand that even if the trial is 'free', they might be asked to give a deposit that shall be refunded in case they wish to discontinue service after the initial period. If the security system has its own cellular network there might be more monthly fees to support that as well.
About SecuritySystemReviews.com
Giving valuable and relevant information on security systems for all kinds of clients and needs is what SecuritySystemReviews.com ensures. Whenever consumers have questions or inquiries about popular service providers and other specific security systems, using the website as their guide and resource is a good move. The site offers rankings and lists based on company, feature and system type.