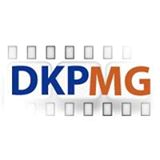 Our services help marketing departments and senior brand managers who are looking for innovative approaches to managing their products and services more effectively via direct promotions, mobile and social endeavors.
New York, NY (PRWEB) July 24, 2014
New-York based design, production & branding company, Dkp Media Group (DKPMG), is pleased to announce it has officially released to the public a new website at DKPMG.com. Previously in beta, the new website is tailored to support C-Suite managers and marketing professionals that serve affluent and ultra high-net worth customers (e.g.,companies like media conglomerates with multiple channels, couture fashion houses and destination resorts, as well as support services such as private aviation and ground transport providers).
Key new features on the site include:

A consolidated landing page allowing direct-access to the diverse media services that company offers.
Expanded linkage to video samples, animation and even some original photography
Better graphic representation demonstrating the complex challenges organizations face on a regular basis.
More social-friendly – the company's Twitter feed has been incorporated into the blog, and direct links to Facebook and LinkedIn have been added.
New service offerings in the area of advanced PR and content placement have been added so that brands can be better aligned with relevant entertainment content.
A partially digitized portfolio of samples spanning 15 years of President Dennis Phipps' history in the media industry.
In addition to new content and features, DKPMG has also updated its website to be more easily displayed across desktops, tablets and mobile devices through a variety of browsers.
"Originally, our services were geared toward private clients and Film, TV and Special Events executives through invite only pages. People we knew via long-standing referral sources we had already established 12-20 years back," says Dennis Phipps, President of DKPMG. "Now that market conditions are more ripe, we have revamped our site and offerings accordingly to reach media companies and non-media marketers across a variety of industries – from entertainment and fashion to corporate events, manufacturing, real estate, wealth management, Eco Friendly services and more. Our services help marketing departments and senior brand managers who are looking for innovative approaches to managing their products and services more effectively via direct promotions, mobile and social endeavors."
DKPMG's services include:

Design (brand identity & positioning, visual & scripted content creation, audience research & development)
Production (social, mobile & web enhancements; film, video & TV shows; demos, workshops & trade conferences)
Distribution (public relations & story placement, special events & media tours)
Ad Campaigns & Direct Promotions
Phipps says the company wants to help those brands who have missed opportunities and struggled in the past to reach target audiences via effective digital marketing. "Retail customers, television viewers and online audiences, for instance, see through diluted presentations and non-authentic campaigns more astutely than in the past. Our combination of design, production, campaign and distribution services help clients overcome these challenges and missed opportunities to effectively reach their audiences."
More site updates are in store in the near future, as the company plans to offer more extensive newsletters and white papers to site visitors. DKPMG has also been teaming up with multi-generational adviser and award-winning business author, Brad Szollose, to host workshops.
For more information and to view the new site, please visit http://www.DKPMG.com.
About DKPMG
The Dkp Media Group (http://www.DKPMG.com) provides integrated marketing and branding services for clients wanting a competitive edge. DKPMG achieves results by supplying a steady stream of innovative solutions that revitalize bonds with existing relationships and attract new audiences.
DKPMG brand development and unwavering production people have elevated high-visibility clients, including CBS, NBC, USA Networks, Dick Clark Productions, JNP Productions, Bob Hope Enterprises, The Olympic Games, FedEx, Liquid Leadership and Graham Nash, as well as independent film, video, music, web and live interactive projects tied to themed attractions.
From analog to digital and social to mobile, DKPMG has been spending the last three decades listening, adapting and navigating turbulent conditions for clients. DKPMG knows how to consistently stay dialed into the heart of businesses.
The Dkp Media Group Attn: Dennis K. Phipps 119 West 72nd Street, Suite #142 New York, New York. 10023
# # #