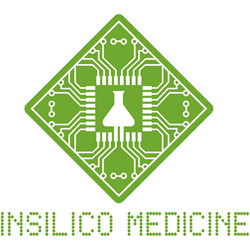 we will see serious breakthroughs in the pharmaceutical industry, particularly with InSilico Medicine joining forces with such serious players as NVIDIA and potentially other IT giants with breakthrough technologies in Big Data
Hong Kong (PRWEB) March 15, 2015
Deep Knowledge Ventures, a Hong Kong-based venture fund specializing in early and growth stage investments in the Big Data and Life Sciences industries, announced today that Baltimore-based startup Insilico Medicine, the fund's flagship investment, is one of 12 technology companies selected as a finalist for a $100,000 prize to be awarded at the 2015 NVIDIA GPU Technology Conference.
The conference, one of the year's most eagerly anticipated events in Silicon Valley, will focus on deep learning as a principal topic for discussion. Insilico, which will be exhibiting at the conference from March 17-20 and presenting its technology to a panel of judges on March 18, will discuss its work using high-performance NVIDIA GPU technology to fight aging and age-related diseases including cancer.
"Progressive people understand that this type of technology is exponential," says Dmitry Kaminskiy, a senior partner with Deep Knowledge Ventures. "When Insilico was a startup only at the very beginning of the developmental stage, we saw the potential and believed in the company. Today, it's obvious how the interaction of two exponentially growing technologies, big data and genetics, will have a colossal impact. Insilico's participation in NVIDIA flows naturally from this trend of exponential growth."
The type of computation modeling that Insilco Medicine employs demands vast computing power, and NVIDIA's visual computing technology provides a superior platform to support the company's research. Insilico is leveraging the power of NVIDIA GPU to create virtual cells, tissues, bodies and even virtual populations to simulate and test the effects of hundreds of thousands of compounds and therapies in their fight against aging.
"We are confident that this year we will see serious breakthroughs in the pharmaceutical industry, particularly with InSilico Medicine joining forces with such serious players as NVIDIA and potentially other IT giants with breakthrough technologies in Big Data and artificial intelligence. We expect Insilico's cooperation with such companies to yield hitherto unimaginable results. Cooperation with NVIDIA is a significant step forward for Insilico, and it's just the beginning," continued Kaminskiy.
Insilico Medicine can be found on the main floor at the NVIDA GTC exhibition, Booth 312.
About Deep Knowledge Ventures
Deep Knowledge Ventures is a Hong Kong-based venture fund focused on deploying machine learning to accelerate progress in high-impact fields. DKV's investment portfolio spans biotechnology, regenerative medicine, oncology, drug discovery, bioinformatics and personalized medicine. For more information, please visit http://www.deepknowledgeventures.com
About Insilico Medicine
Insilico Medicine, Inc. is a Baltimore-based company utilizing advances in genomics and big data analysis for in silico drug discovery and drug repurposing for aging and age-related diseases. The company utilizes the GeroScope™, OncoFinder™, Pathway Cloud Intelligence™ and PharmAtlas™ packages for aging and cancer research, pursues internal drug discovery programs, and provides services to pharmaceutical companies.
For more information on Insilico Medicine, please visit http://www.insilicomedicine.com. For information on Insilico Medicine's use of NVIDIA GPU Technology, please visit http://goo.gl/u3J0CF. For the conference soundtrack, please visit http://goo.gl/QqkJXT.
About NVIDIA
Since 1993, NVIDIA (NASDAQ:NVDA) has pioneered the art and science of visual computing. The company's technologies are transforming a world of displays into a world of interactive discovery – for everyone from gamers to scientists, and consumers to enterprise customers. For more information please visit http://nvidianews.nvidia.com/ and http://blogs.nvidia.com/.